Small-scale independent power generation
The decision in May 2019 that power projects generating less than 10 MW do not have to get licences from national government has given hope to independent power producers and city governments across South Africa that a new era in energy policy has begun.
These smaller projects can go ahead (up to a total of 500 MW) outside of the country's Integrated Resource Plan but the next step – allowing companies to sell any excess power they generate to the grid – will be a real game-changer.
South Africa's vaunted Renewable Energy Independent Power Producer Procurement Programme (REIPPPP) attracted about R200-billion in committed investments in just five years, but it was limited to large projects.
An example of the potential that lies within companies is Tongaat Hulett. This company's sugar mills are producing between 12 MW and 14 MW of power. The company believes that the national sugar industry could generate between 700 MW and 900 MW. The same could be said for Sappi's wood and fibre mill and all of the country's breweries. Most mining companies are now investigating (or have started) generating power for their own use.
Eskom
Discussions about feed-in tariffs will have to be finalised before the huge energy-generating potential of these sectors can be fulfilled. If national utility Eskom is broken into separate business units then the likelihood of the tariff discussions taking place will greatly increase.
In his first medium-term budget policy statement in late 2018, new Finance Minister Tito Mboweni, expressed an opinion on the unbundling of Eskom. Mboweni said, "Restructuring of the electricity sector is underway. This must include a long-term plan to restructure Eskom and deal with its debt obligations."
Eskom runs electricity generation, transmission and distribution and it is a monopoly. Mboweni's statement opens up the possibility that a long-stalled plan to divide up these functions could happen. In 2013, a parliamentary bill called the Independent System and Market Operator (ISMO) was passed but allowed to lapse in the same year.
Renewable Energy
Figures released by the South African Wind Energy Association (SAWEA) showed shareholding for local communities reached an estimated net income of R29.2-billion over the lifespan of the projects. Some 14 000 new jobs are expected to be created, mostly in rural areas, and more than R30-billion has already been spent on Black Economic Empowerment (BEE) in the construction phase.
In 2018, then Energy Minister Jeff Rabebe restarted the REIPPPP when he signed off on projects totalling R56-billion that will add 2 300 MW to the national grid. There had been a long delay as Eskom argued against accepting more power purchase agreements. Most of South Africa's electricity comes from coal and Eskom is building two huge coal-fired power stations.
Most commentators on the Integrated Resource Plan (IRP) 2018 have praised its basis in science and the fact that it has adopted the "least-cost" method of analysing options. With renewable energy costs having been dramatically reduced, the IRP concludes that wind, gas and solar power (photovoltaic) will be the three methods to be allocated the most new projects up to the year 2030. The other form of solar power (concentrated solar power, CSP) is very effective and some projects have been successfully commissioned, but it is relatively expensive.
A majority of wind projects have been allocated to the Eastern Cape, but approximately 60% of the projects so far allocated in the programme have been in the Northern Cape, the nation's sunniest province.
Projects such as Kathu Solar Park (100 MW), a concentrated solar power (CSP) project, and the Roggeveld Wind Farm (147 MW) are indicative of the large scale of most of the energy generation that is being rolled out.
Abengoa's three plants in the Northern Cape use CSP which reflects the sun's rays during the day into a molten salt storage system. The energy is then slowly released during the night. The 205 meter tower that collects the rays at the Khi Solar One site is one of the tallest structures in South Africa.
Despite the emphasis on renewables in the IRP, South Africa's energy mix is still weighted towards coal. The IRP has attracted criticism for enabling an expansion of the coal industry. Koeberg nuclear power station is due to be decommissioned soon after 2045.
Gas
While the main sources of renewable energy being pursued are solar and wind power, an open-cycle gas turbine plant (pictured above) at Shakaskraal in the iLembe District Municipality, KwaZulu-Natal, points the way to another method being encouraged by energy planners. This 670 MW gas turbine plant can be converted to gas-fired technology. Its project company, Avon Peaking Power, is jointly owned by a community trust, Mitsui (Japan), Legend Power Solutions (South Africa) and ENGIE of France, which is the largest shareholder.
Gas in various forms is very much in the spotlight. South Africa's neighbour Mozambique has large offshore deposits and a sub-committee of the Southern African Development Community (SADC) has been tasked with working out a master plan for the region.
A study prepared by the Energy Centre of the Centre for Scientific and Industrial Research (CSIR) reports that wind and solar power (supported by natural gas, biogas and hydro-electric power) could be up to the task of providing "baseload" power.
The Department of Energy is targeting the procurement of 3 126 MW and intends spending R64-billion on port, pipeline, generation and transmission infrastructure at three key ports.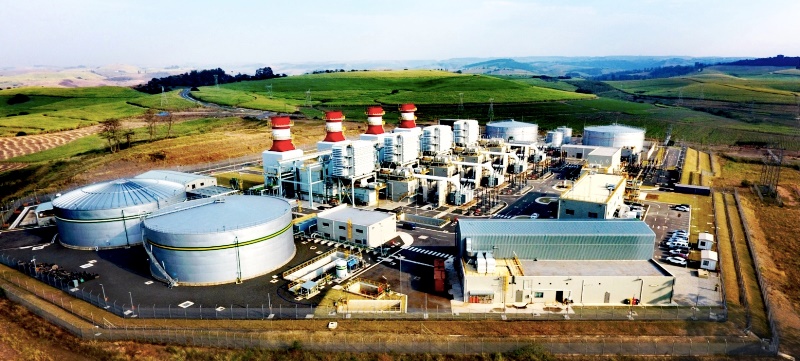 Article source: Energy sector insight, South African Business 2020 edition. Find more sector insight inside (view the e-book):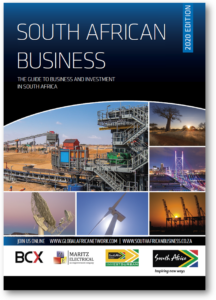 Additional energy sector resources: