For the 11th year Pam Golding Properties has been recognised as South Africa's 'Best Estate Agency South Africa' (over 20 offices) in the globally-renowned International Property Awards (IPA) held in Dubai recently, which celebrate the highest levels of achievement by companies operating in all sectors of the property and real estate industry.
Competing against agencies around the country, the company was also awarded 'Best Real Estate Marketing South Africa' and 'Best Real Estate Website South Africa'.
Says Dr Andrew Golding, chief executive of the Pam Golding Property group: "Receiving these awards signifies a substantial return on the investment that we, as a group, make in our agents and staff, in ongoing marketing innovations and in the most advanced technology – all of which translate into the exceptionally high service standards that we hold ourselves to and which, in fact, strongly underpin the Pam Golding brand.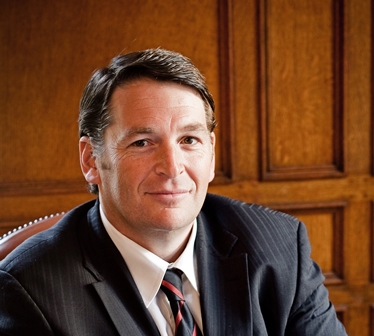 "Globally, the real estate world has changed exponentially, from the start of the 'shopping' process – when consumers are doing research and evaluating their options, through to the actual transactional journey itself and the conclusion of a successful sale. Fundamentally, the role that our agents play in empowering this journey and thereby ensuring that we respect and acknowledge the inherent value in our clients' assets, is where our true value lies and is at the heart of these awards.
"Apart from our website, property portals and targeted marketing communications, our marketing strategy strongly incorporates the effective use of a multi-channel digital environment, which requires strategic understanding and specialist skills so as to add value to our sellers throughout the customer journey."
The award for best website is judged on numerous criteria, including features, design, appearance and finish, speed and compatibility. Says Anthony Stroebel, the Pam Golding Property group's GM for Real Estate Services: "From property searches, navigation sitemaps and finding a home with easy access to schools, to bond and affordability calculator tools, creating your own wishlist and setting requests for property alerts, our site looks to ensure that buying and selling property is as seamlessly convenient as possible."
As the entry for the Best Real Estate Agency category is required to be based on one selected office within the organisation, this year Pam Golding Properties focused on its Sea Point office on the Cape Atlantic Seaboard, a top-performing suburb where house prices appreciated by an average of 23.4% from year-earlier levels in the first three quarters of 2017.
Offering a full spectrum of property services and concluding over 10 000 transactions per annum, the Pam Golding Property group has a network of over 300 offices in sub-Saharan Africa and internationally, as well as a strategic alliance with one of the world's largest property groups, Savills plc, with access to its prestigious network of over 600 offices worldwide.
For further information visit www.pamgolding.co.za or contact Pam Golding Properties on 021 7101700.