The Infrastructure Africa event of 2018 is expected to assemble 350 infrastructure business leaders and investors who are planning to revolutionise the future of the African infrastructure development landscape.
The conference will host a Zimbabwean Ministerial and private sector panel to unpack infrastructure development opportunities in Zimbabwe for attending developers and project owners. This panel will serve as a revered platform for stakeholders in the Zimbabwe infrastructure development sector to uncover growth opportunities, the latest infrastructure trends and incentives as well as to network and collaborate with relevant contacts vested in the industry.
The event has announced its agenda, which includes a dynamic offering of engaging sessions discussing a range of thought-provoking topics, amongst which are attracting infrastructure funding; the role of state-owned enterprises; infrastructure partnerships; improving project bankability; digitisation in Africa; transforming Africa's transport and logistics infrastructure as well as discussions presenting Zimbabwe as an invaluable developing economy in Southern Africa.
The Zimbabwe infrastructure sector has deteriorated significantly over the past decade, negatively impacting productive sectors and the quality of services provided. Improvement in this sector will require boosting the regulatory landscape, policy framework for private investments including PPPs as well as technical and financial restructuring. Implementation of such strategies will be explored to encourage the sector's stakeholders of Zimbabwe to grow their establishments and create a competitive edge that will see them at the forefront of the industry. These endeavours require the participation and support of the nation's industry players if they are to share in the future resurrection and profits of the sector in question.
Since the new President of Zimbabwe, Emerson Mnangagwa, was elected in 2018, the country has been prominent on the radars of investors. In addition, the nation has won the support of major world powers as expressed by China's Assistant Foreign Affairs Minister, Chen Xiaodong, assuring to "enhance development strategy alignment… to inject more impetus for economic development." UK Foreign Secretary Boris Johnson shared similar sentiments, "This can now be a turning point, a moment of hope for this beautiful country, full of potential." This collaboration will, for the first time in decades, set Zimbabwe on a path to renewed progression and economic growth.
Confidence in the nation will be further boosted in view of Mnangagwa's pledge to incentivise new farmers and rightfully compensate those who previously lost their land. Together, these could significantly drive GDP growth above the 4% mark that the Reserve Bank of Zimbabwe predicted earlier this year.
It appears that those vested in Zimbabwe's infrastructure sector will be set to share the credits of these promising assertions, reigniting their businesses and contributing to the nation's economic revival.
In addition, the conference will focus on attracting funding for Zimbabwe's infrastructure sector. Discussions will delve into how industry professionals can access capital and secure finance to develop projects. These discussions will unpack funding options to encourage investment in Southern Africa's infrastructure facilities, assisting them to initiate and execute potential projects. Several requirements must be met by candidates in order for businesses to gain access to these funding initiatives and these Zimbabwean Ministerial and private sector panel will serve as platforms to inform potential applicants thereof.
Moreover, well-versed industry leaders will share their expertise on opportunity development and management of threats in Zimbabwe whilst proactively implementing strategies to defend its competitive advantage and boost profits through the digitalisation of infrastructure technologies.
Discussions focused on Infrastructure Partnerships will explore how PPPs are assisting industry players in Zimbabwe to develop African infrastructure and attract private sector investment. The conference programme offers a platform for improving project bankability, which remains essential to bridging Africa's infrastructure gap. This can be achieved by comprehensive project preparation and due diligence thereof.
The conference is set to explore how infrastructure development will drive economic growth in Africa followed by Africa's action plan to achieve growth in this sector. Forums have been established to enlighten members about a prospective business opportunity that presents itself in Africa's transport and logistics infrastructure.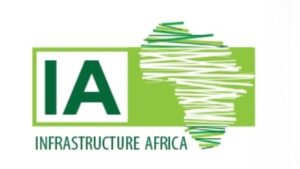 Infrastructure Africa 2018 is expected to deliver a durable and positive impact on Africa's infrastructure community by enabling attendees to identify significant participants, speakers, financiers, influencers and leaders, thereby giving them the means to not only survive, but thrive in this highly competitive sector.
The event has evolved annually, allowing participants to explore challenges and opportunities to promote innovation in infrastructure operations, which has made it Southern Africa's leading infrastructure event.
Attending this event affords anyone vested in Africa's infrastructure sector with the knowledge of devising advanced solutions and business models to grow competitive and sustainable projects and businesses, ultimately contributing to the growth of the economy within which they operate.
For more information about Infrastructure Africa 2018, visit www.infrastructure-africa.com