Free State manufacturing sector insight
Innovation in manufacturing is the name of the game at the Product Development Technology Station (PDTS) at the Central University of Technology (CUT). CUT has campuses in Bloemfontein and Welkom.
The PDTS helps small businesses (SMMEs) with the technology to design new products, to test them or to improve existing products. The PDTS is funded by the Technology Innovation Agency (TIA) and works in partnership with another CUT unit, the Centre for Rapid Prototyping and Manufacturing (CRPM). This unit's speciality is 3D printing (or Additive Manufacturing). With 10 AM machines, the CRPM is extremely well-equipped; there are few organisations in the southern hemisphere with such resources.
This kind of innovative thinking is needed as the Free State urgently looks for ways to develop new kinds of manufacturing businesses.
Reliance on mining and agriculture (purely as producers of raw materials) is becomingly increasingly precarious, as recent commodity price falls have shown. These primary sectors are now being seen as targets for beneficiation, but new manufacturing opportunities are also being sought.
One of the ways of attracting new manufacturers is through tax and other incentives in the province's Special Economic Zone (SEZ), the 1 000 ha Maluti-a-Phofung SEZ at Harrismith, a vital transport and logistics node on the N3 between Johannesburg and Durban. Already there has been interest from companies in a variety of countries including China, Bulgaria and India. Among the projects in the pipeline are a factory making transformers and another manufacturing medical equipment. Gas canisters, fruit concentrate and smart meters are other things that are going to be made in the SEZ.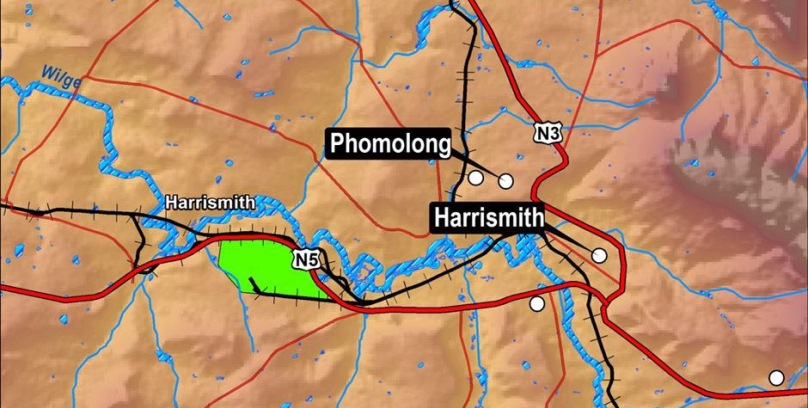 Local communities and entrepreneurs are being encouraged to think of ways of using assets that will be left behind: shafts, workshops, boarding houses, recreational facilities and metallurgical plants.
Agriculture and mining can still play an important role in providing raw materials for manufacturing processes. The Virginia Jewellery Hub, for example, takes advantage of the availability of gold and silver in the Lejweleputswa district.
Assets
The existing manufacturing sector also has capacity in many sectors including chemicals, agri-processing, textiles, carpets, engineering, packaging, furniture and jewellery.
Nouwens Carpets, based in Harrismith, was established in that town in 1962 and has now joined the Green Building Council of South Africa. Another Harrismith manufacturer, Boxmore Plastics, is South Africa's biggest converter of PET resin to bottles and it sells its products in 26 countries. Boxmore has developed a PET bottle especially for the South African beer market.
Boxmore Packaging's new PET beer bottles are the first PET bottles specifically designed for beer on the SA market.
Empire Gloves makes industrial gloves. Kroonstad-based Octa Engineering makes specialised rail carriages for the gold and platinum mining sector on a 10 000 m² site that contains two factories. The company employs about 250 people.
In Bloemfontein, Transnet Engineering manufactures new wagons for the Transnet group, including iron ore and cement wagons and fuel tankers. Transnet wants the group's component companies to go beyond simply supplying other Transnet companies. To this end, it has invested about R300-million in developing its Trans-Africa Locomotive, which it intends to sell on the continent. The domestic fleet of coal and iron ore wagons comprises about 10 000 wagons.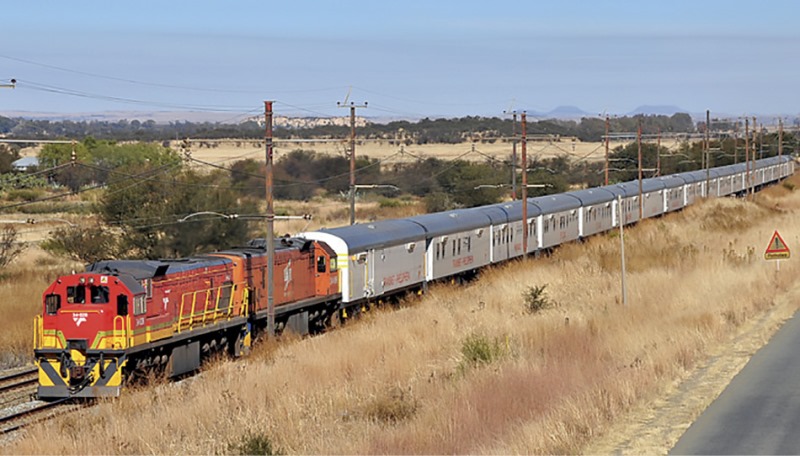 Although the textile and apparel sector has been under tremendous pressure from cheap imports, something of a recovery has more recently been achieved through specialisation and through the coming together of smaller operators. The Industrial Development Corporation has also targeted the clothing and textile industry as one that has been particularly hard hit by a high influx of inexpensive textile products. It consequently has supported (either by way of loans or equity investments) several manufacturers. (A similar scheme operates in Leather and Footwear.)
The towns of Botshabelo, QwaQwa and Thaba Nchu have factories employing several thousand people. The Free State Clothing Manufacturers' Association comprises mostly Chinese and Taiwanese factory owners, according to the Mail & Guardian.
Nearly 20% of the Free State's manufacturing sites are devoted to food and beverages, with softdrink giant Coca-Cola Fortune, operating a large bottling plant in Mangaung. Clarens in the northeast has its own microbrewery, Clarens Brewery, which hand-crafts 8 000 litres of full-grain ales a month using the finest malts and hops sourced both locally and internationally, as well as 200 000 litres of cider under its Red Stone Cider label annually. Landzicht Wine Cellar, an operation that distributes 2.4-million litres of wine every year from Jacobsdal, has a new bottling plant.
Nestlé makes infant nutrition products in Harrismith, and Clover has three factories in the province, which produce butter, whey and milk products.
The Imbani Homsek Group is an integrated dairy products producer with one of the biggest Ayrshire herds in the world, with 2 000 head registered. Its Bloemfontein facility can produce up to 120 000 litres per day of fresh dairy products, backed up by a further 200 000 litres per day from their Long Life factory. It supplies all the major retailers nationwide, with its fresh milk being stocked by the Woolworths group.
The main poultry and animal feed operations of Imbani Homsek Group (CHB) are in the Free State. They supply between 1.2-million and 1.4-million of chickens on a weekly basis to retail and fast food clients around South Africa.
One of CBH's strategic subsidiaries is Nutri Feeds, a manufacturer of animal feed with feed mills in Bloemfontein (monthly capacity of 6 000 tons) and Viljoenskroon (32 000 tons) and Mafikeng (8 000 tons).
Chemicals are a major sector within the Free State manufacturing basket. Reference has already been made to Omnia. AECI is another major presence in Sasolburg (six-month revenue in speciality chemicals to June 2016 was R5-billion), but the giant is the company after which the Northern Free State town was named, Sasol.
The various components of the Free State Sasol complex produce:
Sasol Nitro: ammonia, nitric acid, industrial explosives and fertilisers.
Sasol Polymers: ethylene, propylene, polypropylene and hydrochloric acid.
Sasol Solvents: alcohols, acrylic acid, ethyl acetate and mining chemicals.
Sasol Olefins and Surfactants (SO&S): paraffins, olefins, zeolites and oleochemicals.
Sasol Wax: World-leading supplier of hard and medium waxes, petroleum jellies and liquid paraffins.
For information about opportunities in the manufacturing sector in the Free State, contact the Free State Development Corporation (FDC).