Business priorities
Mondi Group South Africa is focused on leveraging our strong domestic market position and the global competitiveness of our Richards Bay mill. With a history spanning 50 years, we understand the value of being efficient, cost-competitive and customer-focused.
There are three strategic value drivers for our business in Mondi South Africa; maintaining a high-quality, low-cost asset base, keeping a strong focus on performance and the development of our people.
We have a philosophy of continuous improvement and a constant focus on operational excellence. The fundamental principle behind operational excellence at Mondi is the desire to do more with less.
We continue to invest in and manage our business to ensure that our manufacturing operations maintain their high-quality and low-cost advantages and are well-positioned for growth opportunities.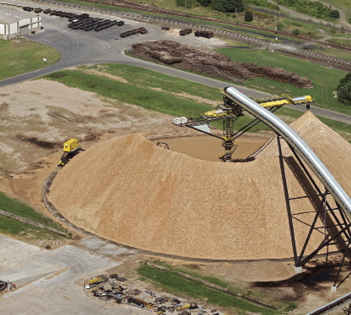 Towards the end of 2016 we completed the investment project to upgrade our woodyard at our Richards Bay mill (left), allowing for improved efficiencies in wood handling processes in our forests and providing higher-quality fibre. Additional benefits include reduced maintenance costs, improved reliability, and some energy savings.
Our investment to expand our product range by producing unbleached kraftliner in addition to white-top kraftliner at our Richards Bay mill gives us the opportunity to supply our customers with this specialised product.
We manage about 250,000 hectares of plantation forests in South Africa and maintain 100% FSC certification of our forests – including the identification and protection of high conservation value areas.
In addition to certification and sustainable procurement practices, we focus on the proactive and responsible stewardship of forests and freshwater ecosystems, and the maintenance of biodiversity and important habitats.
Partnering with our customers to develop innovative solutions
At our Merebank operation, we have made the decision to restart our second uncoated fine paper machine to meet domestic demand for reels and, at the same time, reduce our production of newsprint in response to declining demand.
We conducted a customer survey during 2016, and we remain the supplier of choice to our domestic customers who appreciate our reliable products, long-term relationships, and the value we add to their businesses. We have worked closely with our newsprint customers to enhance the quality of our product.
Growing responsibly and inspiring our people for long-term success
The extended drought in South Africa remains a significant challenge. We are working with government and other industries in the region to find potential solutions to this challenge. Plans include reducing total water consumption, the municipality increasing the volume of water piped from the Tugela River to the supply dam, and investigating further recycling of water.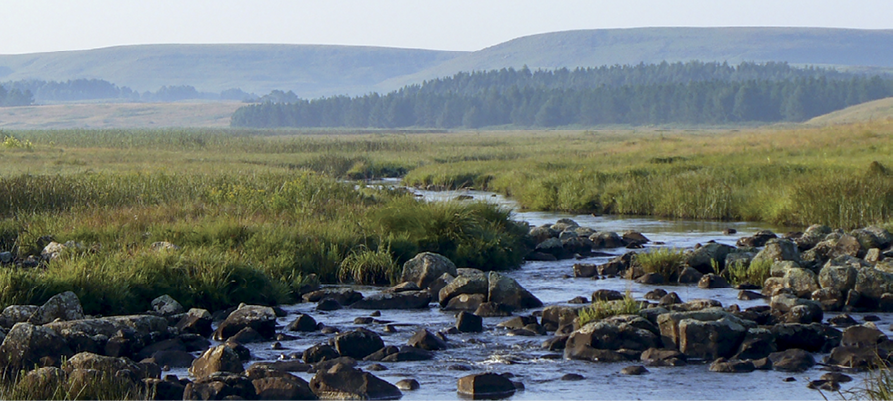 We continue to focus on the efficient use of water at all our operations, and have reduced freshwater consumption by 12% compared to 2015. We place great importance on proactive and responsible stewardship of forests as well as freshwater ecosystems and maintaining biodiversity and habitats.
Responsible forest management involves increasing long-term productivity and preserving ecosystem values in rural landscapes, and protecting high conservation value areas such as wetlands.
The Mondi Group is also a long-standing supporter of the WWF-Mondi Wetlands Programme (WWF-MWP), which celebrates its 25th anniversary in 2016.

The programme focuses on managing and rehabilitating wetlands with different groups of land-users (including Mondi) where we have improved wetland management on our forestry land while removing commercial trees from riparian zones and wetlands. The programme's focus is shifting to catalysing water stewardship at the landscape scale, ensuring collaboration and action by different land-users in the uMngeni and Mvoti River catchments, both of which are strategically important water-supply areas for KZN's economic hubs.
Mondi Zimele, our local enterprise initiative, has an excellent track record of creating sustainable businesses and jobs. In addition, it helps to maintain a steady supply of high-quality fibre from a network of small forest enterprises, and this has continued to make a positive impact on the lives of people in our rural communities.
Health and education are key community investment priorities. Through the REAP (Rural Educational Access Programme) we supported 59 bursaries as well as access to tertiary education in rural forestry areas. Our mobile clinics operate in partnership with local NGOs and the Department of Health, and these continue to provide high-quality healthcare for our contractors and communities. In 2016, the six clinics received 80 709 visits by forestry contractors and local communities.
Our wider community investments continue to assist and empower schools, university students, forest smallholders and entrepreneurs, as well as provide healthcare and support.
In touch every day
Mondi is an international packaging and paper Group, employing around 25 000 people across more than 30 countries. Our key operations are located in central Europe, Russia, North America and South Africa. We offer over 100 packaging and paper products, customised into more than 100 000 different solutions for customers, end consumers and industrial end uses—touching the lives of millions of people every day. In 2016, Mondi had revenues of €6.6-billion and a return on capital employed of 20.3%.
The Mondi Group is fully integrated across the packaging and paper value chain – from managing forests and producing pulp, paper and compound plastics, to developing effective and innovative industrial and consumer packaging solutions. Our innovative technologies and products can be found in a variety of applications including hygiene components, stand-up pouches, super-strong cement bags, clever retail boxes and office paper. Our key customers are in industries such as automotive; building and construction; chemicals; food and beverage; home and personal care; medical and pharmaceutical; packaging and paper converting; pet care; and office and professional printing.
Mondi has a dual listed company structure, with a primary listing on the JSE Limited for Mondi Limited under the ticker code MND and a premium listing on the London Stock Exchange for Mondi plc, under the ticker code MNDI.
For us, acting sustainably makes good business sense and is part of the way we work every day. We have been included in the FTSE4Good Index Series since 2008 and the JSE's Socially Responsible Investment (SRI) Index since 2007.
Mondi South Africa
Our South African business sustainably manages plantation forests and manufactures and sells pulp, virgin containerboard and uncoated fine paper. We own and manage one of the largest Forestry Stewardship FSC®-certified plantation units in the world.
We have 1 700 employees working across three divisions: Forestry operations, a pulp and linerboard mill, and an uncoated fine paper and newsprint mill.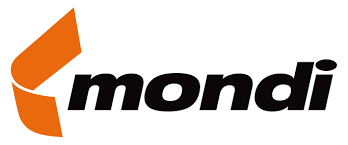 Website: www.mondigroup.com