Air Products South Africa took a bold step when committing to a national 3-year project, WitnessHappiness, which was launched in July 2016 on Mandela Day.
With this project, Air Products embarked on a journey to make an impact at early childhood development centres (ECDs) in 10 communities where Air Products operates. A year later, the vigorous improvement at the centres and the morale of children and teachers are heart-warming. The year was ended on a high note with a year-end party for each centre.
This project, which forms part of Air Products' corporate social investment (CSI), aligns to the strategy of making a difference to youth and education.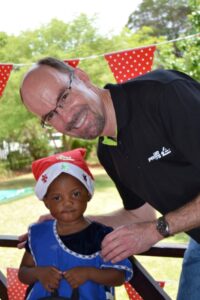 Through this project, Air Products not only made a huge difference to the facilities and educational equipment to the centres, but also provided a platform where employees can engage with the children and teachers at the centres and experience the joy, gratefulness and excitement that is evident at all of the centres.
According to Market Research and Strategy Manager and member of the CSI committee, Arthi Govender, this project has exceeded all expectations to date. "When we conceptualised this project, we did not envisage that it will have the impact that we have experienced at the centres to date. We can see, and are truly humbled by the general impact of the project. The purpose of the project was twofold; firstly to make a difference to the early education and lives of children in South Africa, as well as to provide Air Products employees with a platform to experience the company's CSI initiatives."
WitnessHappiness has been structured in such a way that each of the regions was requested to identify a centre in their area with the input of employees.
The project further has a set schedule for when the initiatives takes place – all the regions visits their centres on the same day and at the same time.
---
To date, the following events have taken place:
2016 Initiatives/Events
Mandela Day 2016 – Blankets and sweets donated
Literacy Day 2016 – Age-appropriate books, bookcases, educational wall posters and tables and chairs were donated
Year-end Party 2016 – Party with food and entertainment was arranged – each learner and teacher received a gift to celebrate their hard work through the year
2017 Initiatives/Events
World Maths Day, 1 March 2017 – Educational toys and equipment were donated to the centres
Mandela Day, 18 July 2017 – Each learner received a care kit which included toothbrushes, toothpaste, soap, toys, sweets, scarves and beanies and the teachers also each received a kit with scarves, beanies, gloves and hand sanitiser
Literacy Day, 8 September 2017 – Whiteboards, CD players and audio books were donated to all centres
Year-end Party, 24 November 2017 – Complete Christmas Party with food, entertainment and gifts for all learners and teachers of all centres
---
Air Products considers this project as a focused extension of the company's CSI strategy, which focuses on education of the youth in South Africa.
Govender further comments: "Following our research into a focus area for a project of this nature, we realised that there are definite educational, social and economic advantages to exposing a young child to quality learning at an early age. A structured programme exposes learners to what they can expect when they enter the formal education system in Grade One."
"Our aim is to support the centres by equipping them with basic equipment required to facilitate a learner's progress in such a way that they are fully prepared when they enrol at a primary school. Besides these events we do not generalise in terms of infrastructure requirements at the centres – we evaluate each one individually in conjunction with the relevant 'WitnessHappiness Champion' in the area, and where there are additional needs we look at ways to address it."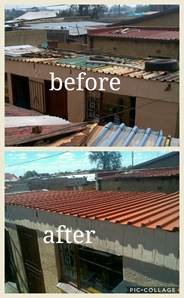 To date, Air Products made significant strides to infrastructural aspects at the centres by repairing leaking roofs, building proper toilet facilities at some centres, providing first aid kits and fire extinguishers, painting or supplying new flooring and improving safety and security where necessary.
Govender concludes: "Air Products is extremely proud of this initiative. We have received such positive feedback from employees who have visited the centres and truly enjoyed spending time with the learners and teachers, and it is evident that we are building firm relationships with these centres. There is a renewed sense of pride amongst teachers and the learners are thriving."
Looking at the successes during the first year of the project, the learners, teachers and centres are set to excel all expectations and undergo a complete transformation over the three years allocated.


Air Products is a manufacturer, supplier and distributor of Industrial and Specialty Gases to the Southern African region.