Thousands of affordable homes, roads and railways, renewable energy projects, investment in education, support for the needy and vulnerable, and capital expenditure on projects that benefit communities are just some of the initiatives in which Old Mutual is involved in the Free State.
"Enabling positive futures is what our business is all about," says Kevin de Beer, Old Mutual Free State Provincial Management Board Chairperson, "and we're immensely proud of the positive long-term and beneficial impacts we're making in this wonderful province."
To date, the Housing Impact Fund South Africa (HIFSA), managed by Old Mutual Investment Group boutique, Old Mutual Alternative Investments, has invested R9-billion in the planned development of 2 550 affordable homes for sale and rent in the province. These comprise 2 208 greenfield housing units, 105 rental units and 237 units for student accommodation. Crystal Park and Raceway Park in Bloemfontein are just two of these projects.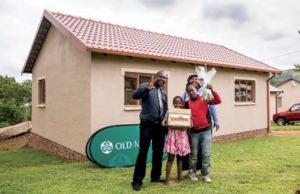 HIFSA also provides housing loans and rental accommodation for families and students, and aims to help fill the gap in the market between government-provided housing and those who have access to bank finance to purchase their own homes.
Old Mutual Investment Group has committed close to R30-billion in areas that specifically drive long-term inclusive economic growth, such as education, affordable housing, low-carbon energy, agriculture and infrastructure in South Africa. The Infrastructural, Developmental and Environmental Assets (IDEAS) Managed Fund, managed by Old Mutual Alternative Investments, is made available to institutional investors who wish to invest in economic infrastructure such as roads and railways, social infrastructure including housing and public-private partnerships, and renewable energy like solar, wind and hydro-generation projects.
Old Mutual Investment Group participates in the government's Renewable Energy Independent Power Producer Procurement Programme via a number of its investment boutiques, namely Old Mutual Alternative Investments, African Infrastructure Investment Managers (AIIM), Futuregrowth Asset Management and Old Mutual Specialised Finance. Through these boutiques Old Mutual Investment Group has invested about R14-billion in over 30 renewable energy projects. Two of these have been recognised as being in the global top 15 largest plants measured in capacity: the Lesedi solar-power plant in the Northern Cape and the Letsatsi solar-power project in the Free State.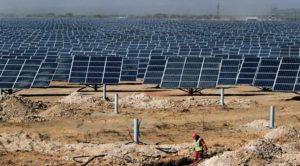 The Letsatsi project (above) has generated many spin-offs for the local community, including 60 permanent jobs and 700 peak seasonal jobs. The project has also enabled the provision of prefab classroom facilities at four preschools (three in Dealesville and one in Soutpan), and soup kitchens at Kgololosego School and Lapologang old-age home in Mangaung township; and assisted with renovations of the Itereleng elderly luncheon club.
Both these solar-power projects will also set aside a considerable percentage of total product revenues over their lifetimes, which will be directly invested in enterprise and socioeconomic development programmes for the surrounding local communities.
In 2013, the Old Mutual Education Flagship Project (OMEFP) was launched. This seven-year multi-partner national-education initiative will invest R350-million in a set of under-performing government schools in 10 school circuits in key provinces. The goal is to positively influence the lives of 250 000 learners at 250 schools, with the aim to increase the number of bachelor passes (university entrance) among Grade 12 learners who have both maths and science in their matric subject choice. In the Free State, 15 high and intermediate schools and 39 primary feeder schools are part of the OMEFP.
One such school is Ntemoseng High School in Botshabelo, a small town in the eastern Free State plagued by unemployment and poverty. Here, five participating schools each have four specialist mentors in maths, science and accounting, and school management for principals and their management teams, to enable teachers to manage their classes and curriculum content more effectively. Ntemoseng High School is now the second best performing school in Botshabelo out of 14 schools.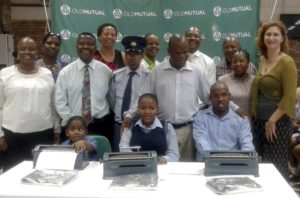 In 2015, the Foundation contributed R27 870 000 to various South African communities which funded the development of small black-owned businesses, skills development projects, support for staff volunteerism initiatives and donations towards vulnerable communities.
In the Free State specifically, the Old Mutual Foundation invested R268 000 via its Old Mutual Staff Community Builder programme in which employees can receive up to R45 000 over three years to financially assist the organisations at which they volunteer. This financial investment aided in the support of 14 projects and positively impacted 6 187 beneficiaries.
The Foundation has financially supported the Earthrise Trust in the eastern Free State, near the town of Ficksburg. The R1.5-million grant given to this enterprise aimed to establish a co-operative community-driven vegetable-farming enterprise. The project to date has created 20 jobs (in the form of co-operative members) and promotes food security, nutrition and sustainable rural livelihoods for trainee farmers at Naledi and the surrounding villages. Another demonstration of the Foundation's input into the well-being of Free State communities is a R100 000 grant to the Bartimea School for the Blind and Deaf for Perkins Braille writers for blind learners.
The Masisizane Fund ("Masisizane"), an Old Mutual initiative that was established in 2007 as a non-profit funding company to provide loan financing and support to small, medium and micro enterprises (SMMEs), is also a contributor to the empowerment of the Free State. Masisizane was set up to contribute to job creation, reduce inequality, promote economic growth and support, develop and promote entrepreneurship, while attracting investment to SMMEs.
The Emfuleni feedlot in Tweeling is a Masisizane beneficiary, which has grown from a small business enterprise,established in 2013, to a feedlot that now has capacity to hold 8 000 sheep and employs 28 full-time staff. Masisizane provided a loan in 2014 so that they could buy more sheep and feed in order to sustain the business. Masisizane continues to provide post-investment support.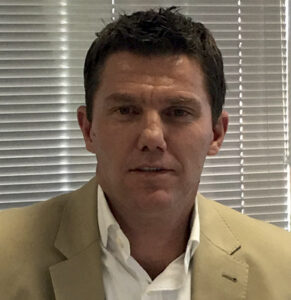 "Old Mutual's long-term success is closely connected to being part of, and being trusted by, flourishing and sustainable local communities," says De Beer. "We're committed to being a responsible business with a view to the long term, and we continue to focus on areas where our businesses can make a material impact and create meaningful change for all our stakeholders. After all, we know that what's good for South Africa is good for Old Mutual, and vice versa."
For more information, please contact Julie Hutchins, Old Mutual Communications Manager.