NOSA Testing is method accredited to offer the following exposure monitoring range of analysis, suited to the needs of the occupational/industrial hygiene, as well as Approved Inspection Authority (AIA) sectors. These services are available to a broad range of industries, including mining, petrochemical, manufacturing, chemical and agriculture.
All sample media is:
inclusive of analysis cost
available for order from our Gauteng Midrand laboratory
ready for dispatch to you at your desired quantity.
Sample media ranges from filters (MCE, PVC, glass fibre), asbestos cowls, charcoal tubes, radiellos® and OVMs.
NOSA Testing offers occupational hygiene analysis of the following NIOSH-accredited methods: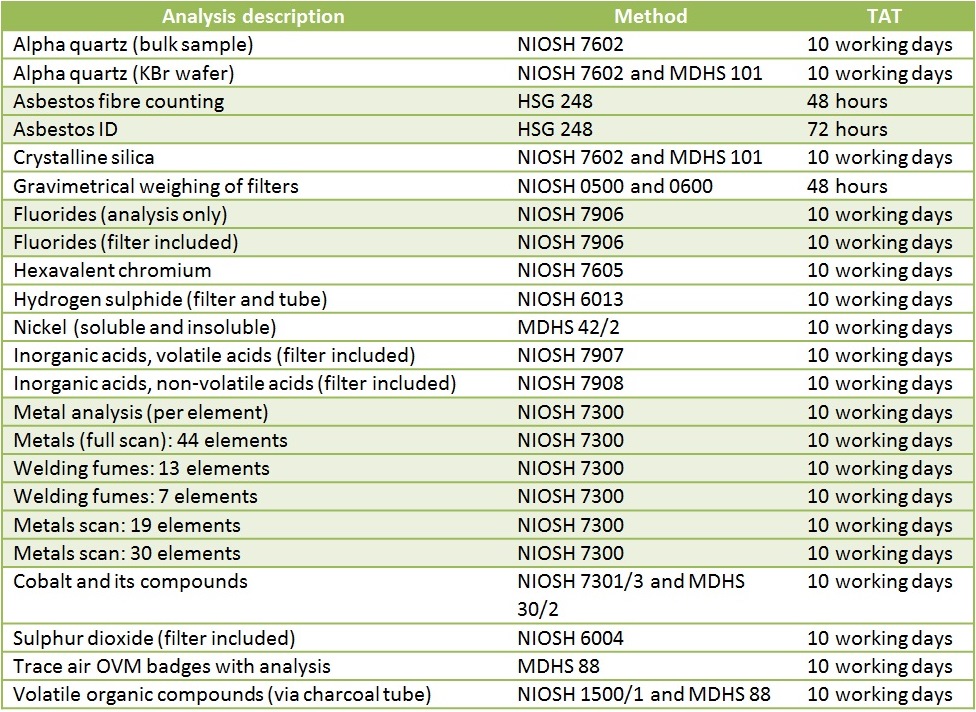 To arrange for a service, please contact:
Keshav Beachen
NOSA Testing National Sales Manager
Tel: 071 442 9418 | Email: keshav.beachen@nosa.co.za