South African television viewers have been treated to nostalgia-tinged television advertisement which tells the story of how Sandton was transformed from farmland to the richest square mile in Africa, from a sparsely populated area north of Johannesburg to a bustling mixture of shops, offices, flats, entertainment complexes and hotels that is a key component of the city-region's economy. With the Liberty Group among the financiers, Sandton City shopping centre, with 50 000 m² of lettable space, opened in 1973 and sparked fantastically fast growth around it, mostly at the expense of Johannesburg's central business district (CBD).
A new wave of development is sweeping over Sandton again and the area's 10 000 businesses and 300 000 residents are spoilt for accommodation choices, but city-like developments are springing up in other parts of Gauteng as well, partly as a reaction to new trends in transport (the Gautrain and bus rapid transport) and partly in response to the concept of corridor development being pursued by the City of Johannesburg and the Provincial Government of Gauteng.
Some of South Africa's biggest companies are building new headquarters in Sandton. Sasol has constructed its new global head office to the latest green specifications and Paragon Architects created a 4 000 m² roof garden encompassing four biomes. Discovery's new group headquarters also follows green principles. The building's three towers offer a total of 110 00 m² lettable space, developed and jointly owned by Growthpoint Properties and Zenprop Property Holdings.
Ironically, Liberty's modern headquarters are in the centre of Johannesburg, but the rejuvenation of the inner city is the subject of a separate article.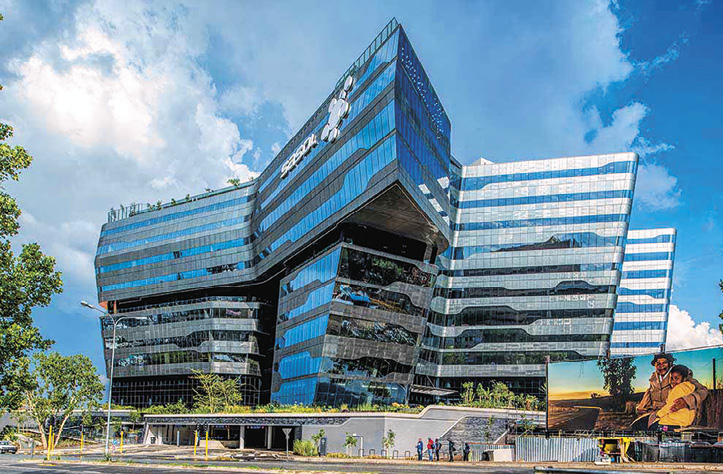 The Sandton model
Something like the Sandton model is being replicated in other parts of Gauteng with existing estates aiming to bulk up and new developments setting impressively ambitious goals.
The biggest is Menlyn Maine in the eastern suburbs of Pretoria. Not only is this a huge multi-use project, it also aims to be South Africa's first "Green Precinct". Overlooking the main project is Boogertman + Partners Architects.
Everything about Menlyn Maine is on a grand scale. Covering 315 000 m² in total, the area will comprise residential apartments, 35 000m² of retail space and a hotel precinct with three-, four- and five-star hotels, a conference centre, a casino and an 8 000-seater arena. Sun International's Times Square and Casino is a R4.2-billion project. The Capital Hotel on the Central Square Piazza offers 150 hotel rooms and 50 apartments.
Among the first occupants of office space will be the Public Investment Corporation (PIC), who are building new corporate headquarters at Menlyn Maine. Connections to the Gautrain and Tshwane's expanding Bus Rapid Transport system are boosting the new development's popularity, with all of the retail space already fully let before it is completed.
Professional services and consulting firm PwC has chosen the Waterfall City estate near Midrand as the site for its new R1.5-billion headquarters. It will house 3 500 employees and have a total of 40 000 m² of lettable space. The striking design of PwC Tower (shown on the left) was conceived by LYT Architecture. The building is owned by Attacq and developed by Atterbury.
The same joint venture is also behind Deloitte's Gauteng headquarters which will put Pretoria and Johannesburg staff (3 700 in all) under one roof at Waterfall City. Aevitas are the architects. Other corporate tenants to choose Waterfall City include Group Five, Cell C and Premier Foods.
Services offered include a City Lodge, a Netcare hospital (in partnership with Phelang Bonolo Healthcare Group) and a Curro-owned tertiary body, the Embury Institute.
A big feature of Waterfall City is the Mall of Africa, the Atterbury Group's 131 000 m² shopping centre with 300 shops and 6 500 parking bays.
Randburg could become a new centre of development if plans to extend the Gautrain are carried through. Multichoice is one of the core businesses in the area, with a huge head-office complex. Randburg Square has recently been converted from offices to 180 flats by Vukile Property Fund.
This kind of conversion is becoming a trend, with office vacancies standing at 11% in early 2017 across South Africa. The building of their own huge new corporate headquarters by big companies exacerbates this trend. Another property fund, Emira, plans to convert some of its Rosebank office space into accommodation. Even within the new Menlyn Maine development, planners are expecting to convert some of the residential accommodation being offered in the first phase to offices when demand picks up again.
Less exclusive nodes of development (or new mini-cities) are in the works near Orange Farm south of Johannesburg (Savannah) and around the capital city of Tshwane.
Tshwane's West Capital Project will be a mixed-use development comprising retail outlets, health facilities, residential accommodation (including a student village) and commercial premises.
The African Gateway project is planned for an 80 ha site near to the Centurion Gautrain station that will be tied in with designs for the government and Tshwane International Convention Centre precincts.
Corridors
Much of the development referred to above is taking place in terms of a broader framework of development.
Johannesburg's Freedom Corridors are designed to guide future development and break down the spatial framework that apartheid created. Central to the concept is the availability of public transport which will allow residents easy access to other parts of the city including public spaces and retail or entertainment nodes.
The Wynberg-Alex-Marlboro corridor is earmarked for high-density residential development which will create markets for small businesses and tourism. Another corridor, the Orange Grove-Bramley-Waverley-Highlands North-Kew corridor, already has a large number of small businesses and automotive repair and trade shops so the plan is to build on that to develop the existing strengths of the area.
The efficient and popular Gautrain is proving a magnet for development, with a number of property developers targeting Gautrain stations as the site for projects. The busiest stations are experiencing daily visits of up to 60 000 commuters and on popular lines at busy times it is standing room only. More wagons are on order and line expansions are under consideration. One estimate puts the number of annual work days saved for regular commuters at 3.5-million.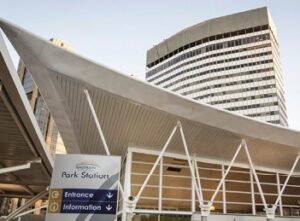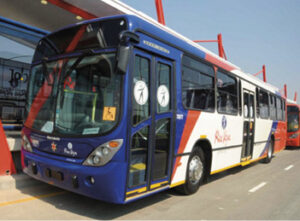 The Bus Rapid Transport system (Rea Vaya) has the potential to be a similar catalyst but the system is not expanding as fast as developers would like.
Plans for the creation of an "aerotropolis" in the Ekurhuleni Metropolitan Municipality based on OR Tambo International Airport have long been in the works and the broad outlines of the plan are well known. In response, private developers have been buying up land along key routes such as the R21 highway.
Infrastructure
The Provincial Government of Gauteng spent R30-billion on infrastructure between 2013 and 2016. A further R46-billion has been pledged for the three three years to 2019. In addition, Gauteng municipalities will spend R94-billion over the next five years using their city budgets.
A study carried out by KMPG for the province found that spending on infrastructure resulted in additional economic activity worth R26-billion in the province and created 92 000 direct jobs.
The following priorities have been identified:
public transport
broadband and free Wifi
water and sanitation
mega human settlements
new industrial nodes.
The Johannesburg Roads Agency (JRA) will spend R19-million on fixing the city's bridges, mostly by replacing bridge expansion joints, as part of its overall mandate of maintaining and building roads for the city.
Speaking at the Infrastructure Funding Summit in May 2017, Gauteng Premier David Makhura said that the Gauteng Infrastructure Master Plan put the figure of R1.8-trillion to the province's infrastructure needs over a 15-year period.
Makhura hoped that the private sector would come on board to help "reshape the spatial economy of the Gauteng City Region".
Major route overhaul
Gauteng's busy highways are in need of constant work as part of the vital infrastructure that supports the country's most important economic hub.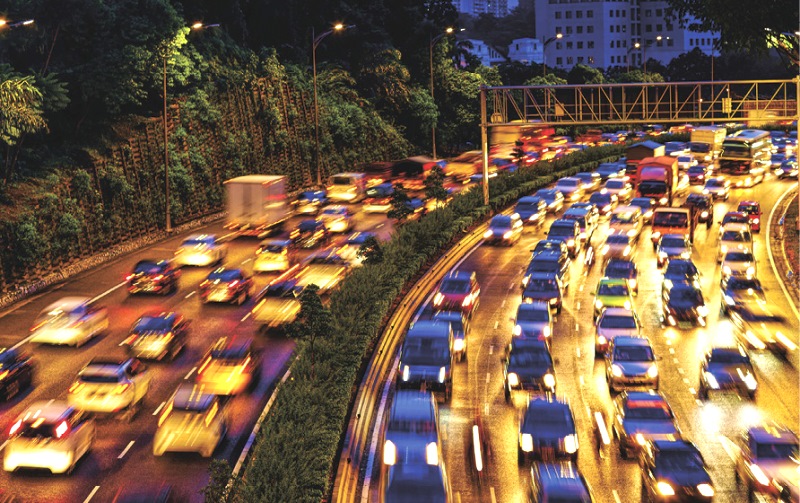 Complex designs are the order of the day for the rehabilitation of a section of the R511 highway, a major route from Midrand towards the North West province. It also serves as a collector/distributor for the rural areas and towns along the route. The 18-month, R150-million project attracted several prospective contractors who will work together with the company appointed to design the upgrade, Zimile Consulting Engineers. The project has attracted contractors of CIDB level 9CEPE due to the complexity of its nature. This project is one of the biggest projects Zimile has successfully designed.
Work includes constructing crushed stone bases and lower sub-bases, importing upper sub-bases and sealing with asphalt. Rip and re-compact existing G7 subgrade to 150 mm. If the engineer is not satisfied with the material, then the layer will be constructed of G6 from commercial sources. Edge beams must be constructed and all road signs and markings must be reinstated and guardrails have to be replaced, realigned or repaired. The road reserve and drainage structures must be cleaned, reinstated and repaired. The contract was issued by the Gauteng Department of Roads and Transport.