FinTech Rising Africa will showcase both the innovators and innovations revolutionizing financial services in Africa.
Hear from the innovators as they highlight both the challenges and opportunities.
Listen to the investors and learn first-hand about where they believe the smart money is going.
See innovation in action, as some of the continent's most exciting start-ups demo their new products and services.

Africa's most exciting innovators speak at FinTech Rising Africa.
Confirmed speakers include: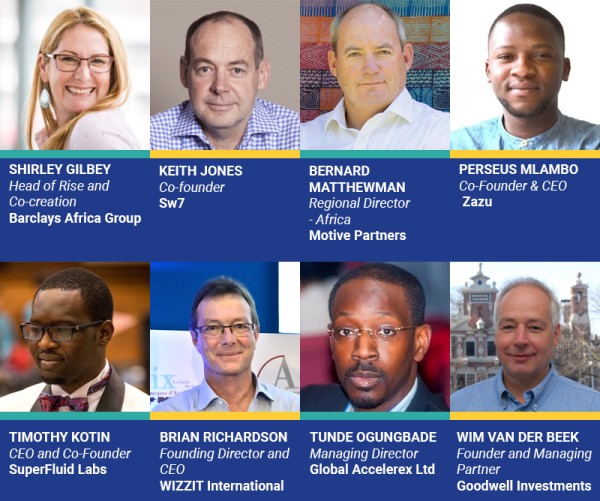 View the latest speaker line-up
Secure your seat now using one of our three easy methods:
Be seen
If your main objective is to get visibility within the African fintech ecosystem, we can ensure your brand is prominently positioned throughout the conference. Visit the website to find out more.
Whether it's on stage, on delegate badges, bags, the networking app, the WiFi or via our Coffee House or Smoothie bar, we'll make it work for you. We are also open to other ideas!
For more information of how we can help you meet your business goals, please contact Sam Follett on +44 (0) 20 701 75557 or Sam.Follett@KNect365.com