The annual Manufacturing Indaba provides a platform for international and local industry players in manufacturing to discuss challenges and to share examples and solutions. Some of the 2017 Manufacturing Indaba conference discussions focused on supporting local industry and creating a demand for local goods, contributing to the manufacturing value chain, skills improvement, and initiatives that can assist in moving Africa towards a more advanced manufacturing industry.
Topics and insights from the previous event forms the foundation of the critical themes for the upcoming 2018 Manufacturing Indaba, which has the overarching event theme of "Manufacturing our Future".

Some key points on the required factors for success and the challenges to overcome, as highlighted at the 2017 conference, include:
Factors for success
Reinforcing the culture of entrepreneurship and innovation, supported by expertise
Ongoing risk assessment, understanding the market and adapting to change
Modern infrastructure: internet, access to new markets, advanced machinery and equipment, specialised and skilled employees
Progress from a producer of raw materials (the smallest place in the value chain), to include value added activities
High-impact, low-cost interventions (e.g. Pareto and fishbone analysis)
Safe, environmentally compliant workplace
Capable employees with continuously developing skills
Incentive programmes and policies tailored to support industrial development
Promoting greater inclusivity, more equitably spread and moving away from false empowerment
Investing in business with high labour usage to preserve jobs
Achieving greater coherence in localisation
Becoming more EFFICIENT and more COMPETITIVE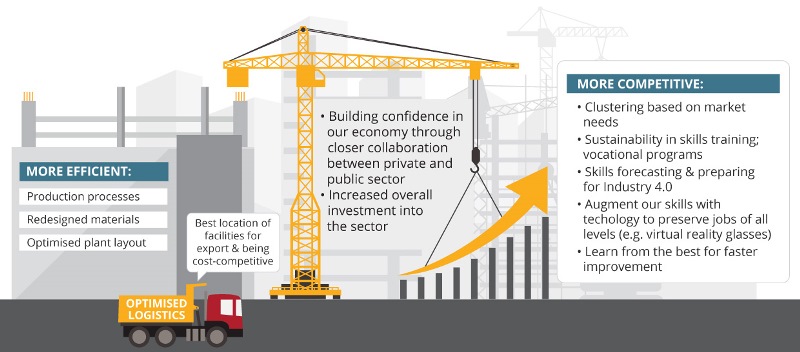 Some of the challenges identified
Global challenges: low demand and investor confidence, lasting impact of 2008 financial crisis, oversupply in some sectors resulting in cut-throat pricing
Impending uncertainty of the 4th industrial revolution and what impact this will have for manufacturers
High unemployment rate
Wages are increasing and productivity is falling
Low levels of private sector investment due to the period of slow worldwide economic growth
Electricity costs are increasing above inflation
Marginal effective tax rate is among the highest for manufacturing
Skills shortages
Inefficiencies in roads and infrastructure
Join us at Manufacturing Indaba 2018 to participate in the debate and to learn what
industry specialists say about Manufacturing our Future in Africa.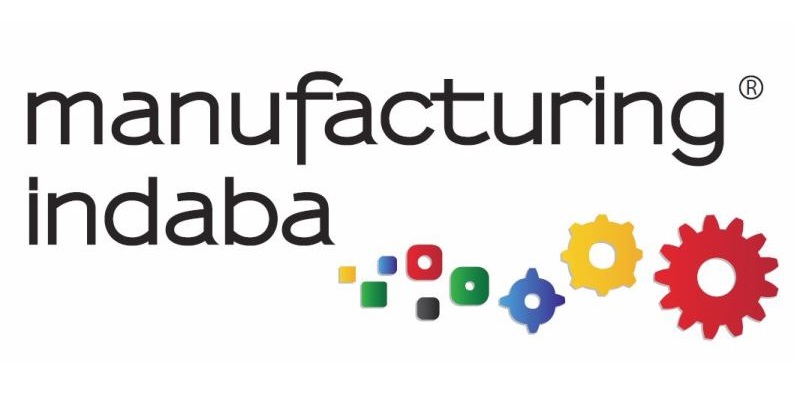 More about the Manufacturing Indaba
The 5th edition of the Manufacturing Indaba will be hosted at the Sandton Convention Centre in Johannesburg on the 19th and 20th of June 2018, and will take place with the joint support and strategic partnership of the Department of Trade and Industry (the dti) and the Manufacturing Circle, a corporate association of private sector manufacturers.
Visit our new website, www.manufacturingindaba.co.za to learn more about this prestigious event.