Buyers and investors looking for upmarket apartments with all the perks of hotel living in the heart of Sandton Johannesburg should look no further than Sandton Skye with its innovative architecture designed for city living.
Situated on 2 Stan Road in Morningside, Sandton Skye Tower 2 has just been launched, offering various spacious and designer one bedroom apartments and with an option of purchasing two bedroom units aimed at the more affordable market.
"Prices start at an accessible R1.5-million for a 38 sqm studio apartment with one parking bay and range up to R10.039-million for a 3.5 bedroom executive penthouse apartment measuring 198 sqm, with three parking bays," says Ken Woollcott, Pam Golding Properties Johannesburg development projects general manager.
Developed by Cri-Eagle Investments, Sandton Skye Tower 2 forms part of a project which includes the already successfully sold and fully occupied Tower 1, comprising 206 units. Woollcott says Tower 1 had many investors who have achieved good returns either from long-term rentals or via Airbnb. In Tower 2, with 177 units over 15 floors to choose from, buyers and investors are set to secure luxury apartment living close to the Sandton CBD and surrounds. Occupation is expected in approximately three-and-a-half years' time, allowing plenty of time for those buying-to-live to plan their actual move-in date.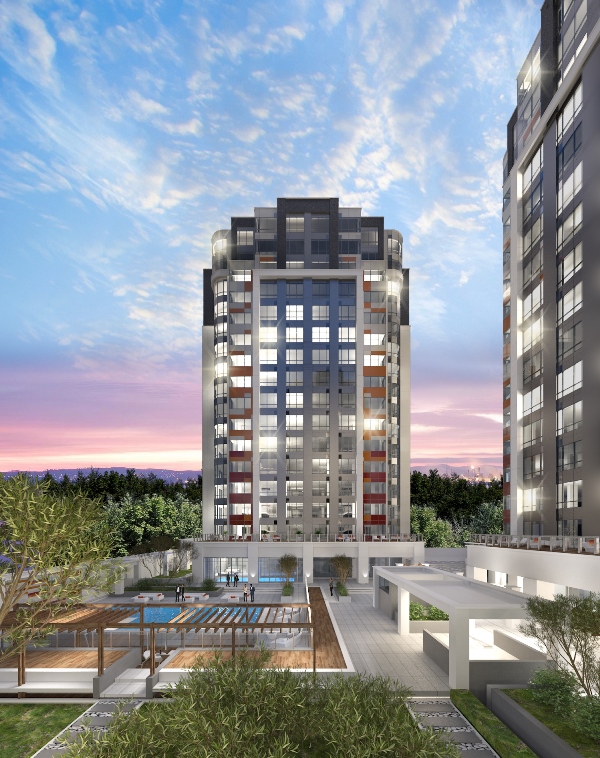 "Sandton Skye is ideally located close to the Sandton CBD, Sandton Gautrain station and Sandton City shopping centre, with easy access to public transport and an array of amenities, making this a perfect stop-over for visitors and business people and an ideal home for those looking for a lock-up-and-go lifestyle. There are many owners from other African countries who have bought into Sandton Skye for their own exclusive use, while others have opted to let them out through Airbnb."
The sought after area of Morningside is home to Mediclinic Morningside, the Codfather – renowned for its great seafood – and a number of eateries as well as shopping centres, including Morningside and The Wedge. For those with children, there are a number of public and private schools in the area, including Crawford Village Pre-Primary School, Lycee Jules Verne de Johannesburg, Redhill School, Rivonia Primary School and Sandton Junior School, among others.
With luxuriously designed apartments with exclusive finishes, Sandton Skye incorporates features which include a dedicated front desk, concierge, laundry and housekeeping services, 24-hour security, high speed fibre internet connectivity, emergency back-up water and power to common property, executive meeting rooms, swimming pool, restaurant, children's zone and a spa and fitness centre.
Adds Woollcott: "Sandton Skye is very attractive as it offers secure, luxury living that appeals to tenants, making these valuable as investment units that generate a monthly rental income stream, as well as capital appreciation over the medium to long term. With the higher cost of living and maintenance of larger properties, lock-up-and-go units offer low maintenance costs, in a convenient location close to business hubs and numerous amenities."
For more information, contact: Ken Woollcott on 083 410 6053 or email | James Peel on 083 463 2980 or email