Promoting and representing businesses in the economic powerhouse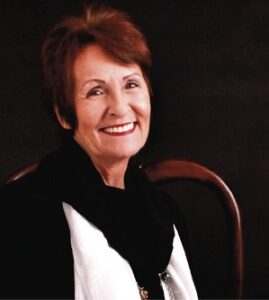 Linda Blackbeard ran her own interior design and hospitality company before taking up the reigns as CEO of the RCCI. She is the SACCI Chamber Forum Chairlady and a member of the South African Chamber of Commerce and Industry board of directors.
She was awarded the Pan African Award in 2018 in recognition of her achievement as the Continental Lifetime Achiever sector, CEO Global Most Influential Women in Business & Government 2018 Awards.
---
What is the geographic footprint of the Chamber?
The areas we cover are: Randburg, Sandton, Fourways, Midrand and Lanseria.
What are the key functions of the Chamber?
The key functions of the Chamber are primarily to promote business, to facilitate introductions, to be the voice of business at municipal, provincial and government levels, in defending business in areas of poor decision-making or unintended consequences of various acts that are passed. We also facilitate opportunities into the SADC regions and work very closely with many embassies regarding trade and tourism.
What does the Chamber do to support SMMEs?
One of the Chamber's primary focus areas is the development of SMMEs, finding opportunities for them, business enhancement in training, helping with business plans, company registrations, giving direction to ideas that entrepreneurs might have and actually building them up so that they can run sustainable businesses of their own. Teaching them to form joint ventures with other small businesses to actually grow and have an opportunity then to tender for works that may be available through the City of Johannesburg. We promote our local businesses being awarded the work that needs to be done in our areas instead of using outsiders.
Does the RCCI interact with the government on issues relevant to business?
RCCI is one of the chambers in RSA who are affiliated to the only National Chamber body – South African Chamber of Commerce & Industry (SACCI). Through SACCI important issues are dealt with directly at government level. Any chambers affiliated to SACCI in RSA, and who are represented on the SACCI National Chamber Forum, are able to bring important issues affecting business to the attention of the SACCI Board. RCCI has two directors on the SACCI Board. We are also heard at provincial level and endeavour to work with the CoJ and their relevant business sector committees as the local voice of business in our various areas of representation.
The Chamber works with the City of Johannesburg, Trade and Investment SA as well as various national government departments responsible for economic development. Our goals are to support the city with its vision. We sit on the Community Policy Forum Committees and we are active partners on the committees of LDAC (Local Drug Action Committee), which is the local organisation driving crime prevention, so we look at all areas of safety and security for the people within our area.
Are your members drawn from different sectors, or is there a concentration on types of businesses?
If you're a registered business you need to be a member of the Chamber; all legitimate industry sectors are entitled to become members of our chamber. We will support you and try to help you wherever we can. Our members are from all business and industry sectors.
Would it be correct to say that the area covered by the RCCI has some of the country's most dynamic businesses?
The areas we cover form the economic powerhouse of South Africa. I cannot stress strongly enough that the actual business hub of Sandton alone is responsible for decision-making (on signing powers and approval) of a large number of business transactions taking place across the country. We are also the media hub of the country.
Are there particular challenges?
Randburg Chamber, which is 60 years old in 2019, would love to embrace more businesses in our area. There is so much opportunity around and we could facilitate so much more if businesses joined our chamber movement. We are delighted with the way our current directors and their teams are covering the web, social media, Facebook, LinkedIn and events. Things are very positive in our neck of the woods and we need all businesses to participate with us, so we can work more together in these tough times. The more businesses stand together with their local chamber of commerce, the stronger our voice will be at municipal, provincial and government level. The way of doing business has changed and the Chamber is moving with the times. We are represented on the right committees, we are connected to the right people at the City of Johannesburg, we are dealing at the right levels of government though SACCI (South African Chamber of Commerce & Industry) to whom we are affiliated. They are the only national chamber body in South Africa.
Do we have the correct connectivity to be able to assist local businesses in their areas of need? We continually ask this question to improve our offering. The businesses out there need to tell us what their needs are. This way we can provide a better service for them.
What does the future hold?
Our Electronic Certificate of Origin programme for export is available. This saves the member so much time and is designed in South Africa especially for our markets. Businesses and members can look forward to renewed focus, positive opportunities, and facilitation in the SADC region for business growth and opportunity.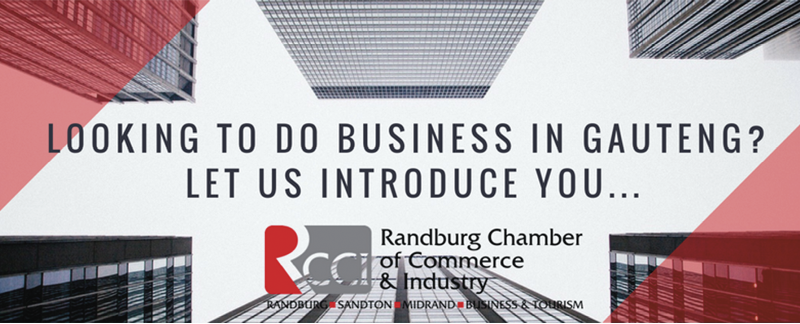 Error: Contact form not found.
---
Article source: Interview in the 2019/20 edition of Gauteng Business, the guide to business and investment in Gauteng Province.