Local manufacturing matters
These uncertain global economic times provide us with an opportunity to focus on local manufacturing and to build our manufacturing base. At some stage our markets will need to rebound and there will be added demand and growth potential for products. This will provide a business opportunity for our manufacturers.
The Manufacturing Indaba KwaZulu-Natal will focus on the 'business of manufacturing' and supporting companies with access to markets and provides a platform to sell products and services.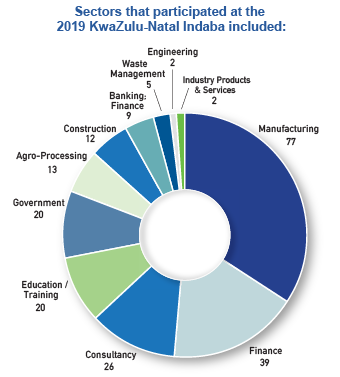 Key issues emanating from the finance discussion at the event included:
South Africa's manufacturing sector needs to collaborate closely with the government to adopt a more project-driven approach to opportunities for catalytic growth.
Most local manufacturers are suffering from insufficient demand for their products, and are therefore operating below maximum production capacity and have haemorrhaged jobs.
There is a need to work closely with the government to take proactive steps to seek new opportunities for the local manufacturing industry to expand production.
(Manufacturing Indaba KwaZulu-Natal – date to be advised)