Logistics is a vital feature of the Limpopo economy for two reasons – the province has huge volumes of minerals and horticultural products to be transported to markets elsewhere and the province is strategically positioned.
In addition to the N1 highway leading north to Zimbabwe, the N11 is a primary road corridor and there are nine provincial road corridors. Freight volumes on the N11 (to Botswana and Mpumalanga) have increased markedly since 2006, whereas the R33 has carried less traffic.
The building of the Musina-Makhado Special Economic Zone (SEZ) will further boost Limpopo's importance as a transport and logistics hub. Evidence of this focus comes in the form of the Musina Intermodal Terminal, which was officially opened in June 2017 by National Trade and Industry Minister Rob Davies.
Located about 15 km from the busy Beit Bridge border crossing, the terminal will boost efforts to move cargo from road to rail, serviced as it is by a railway link. Warehousing facilities on site make for loading efficiencies in the main cargoes such as chrome, fertiliser, coal, fuel and citrus. Bulk and containerised cargo will be handled, with an annual capacity of three-million tons per annum.
Roads Agency Limpopo (RAL), of which the provincial government is the sole shareholder, accounts for about a third of the budget of the Limpopo Department of Public Works, Roads and Infrastructure. It has been successfully focussed on tackling a backlog of infrastructure maintenance but it has also created partnerships with the national roads agency and private companies to deliver roads.
The South African National Roads Agency Limited (SANRAL) is involved in two major road projects in support of the Musina-Makhado SEZ. The N1 is to be re-routed and a new single carriageway created in the Musina CBD. A bypass into ZCC Moria, the site of huge gatherings every Easter, has been completed. Elsewhere, the RAL is working with Implats to build 17 km of road near the company's Marula mine.
Polokwane is the site of major investments in transport infrastructure. SANRAL is building a R640-million ring road and a bus rapid transport system is being introduced to the provincial capital. The scheme is called Leeto la Polokwane. Within the province more broadly, 22.6% of households in Limpopo use bus transport and 45.8% use taxis (2013 Household Travel Survey).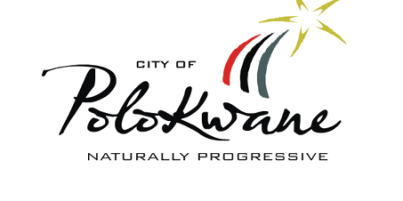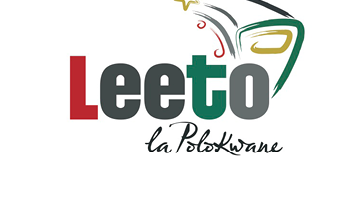 Outside of Polokwane, the towns of Tzaneen, Lephalale, Burgersfort and Musina (a border post with Zimbabwe) are all important in the field of logistics.
Great North Transport falls under the Limpopo Economic Development Agency. The company has more than 500 buses, covers about 36-million kilometres every year on 279 routes, employs more than 1 200 people and transports 37.6-million passengers.
South Africa's major logistics companies have facilities in Polokwane, and some have warehouses and forwarding facilities in other parts of the province.
RTT has offices in Makhado. Limpopo's biggest exports (minerals and fruit and vegetables) require dramatically different levels of handling. Minerals are poured in great volumes into the freight trucks of Transnet Freight Rail (TFR) and taken onward to Richards Bay Coal Terminal, whereas some of the province's fruits like avocadoes must be handled with extreme care. They must be delivered to ports as quickly as possible as they are delicate and the deadlines for getting fruit to market in Europe are tight. Companies such as Freezerlines, Fast 'n Fresh and Cold Chain have developed specialist techniques in getting these fruits to market and to port undamaged. Grindrod has a Perishable Cargo division which specialises in transporting cargo by air.
The large national logistics company Value Group has only four major regional depots outside of Gauteng: in Cape Town, Durban, Nelspruit – and Polokwane. This illustrates the importance of the Limpopo Province and its capital city in the national logistics chain.
Imperial Logistics Southern Africa has 70 companies in its group structure, including Kobus Minaar Transport, a concern that began in Tzaneen, transporting fruit and vegetables. Other active companies in Limpopo include Dawn Wing Logistics, Kargo, F&R Logistics and Aramex SA.
The Polokwane International Airport (PIA) is wholly owned by the provincial government and run by the Gateway Airport Authority Ltd (GAAL), an agency of the Limpopo Department of Roads and Transport. It has the potential to be an important regional cargo airport.
SA Airlink caters mainly to the business market and offers 21 flights to Johannesburg six days a week. The airline also provides links between Phalaborwa and Johannesburg, and between Hoedspruit and Johannesburg and Cape Town.
Many game reserves have airstrips and regional airports in the eastern part of the province provide easy access to the Kruger National Park. Eastgate Airport at Hoedspruit is close to the Orpen Gate. Phalaborwa's airport is notable for its African-themed terminal which includes a zebra-patterned floor. Musina, near the border with Zimbabwe in the north, hosts the province's other regional airport.