The Cape Town film sector is geared to make its mark at a number of prestigious international festivals over the coming weeks, including the International Film Festival in Rotterdam (IFFR), the Gothenburg Film Festival, the Berlinale International Film Festival and the Pan-African Film and Television Festival of Ouagadougou (or FESPACO).
Award-winning documentary 'Sisters of the Wilderness', directed and shot by Cape Town's Karen Slater, prepares to premiere internationally for the first time at IFFR at the end of January.
Set in the oldest game park in Africa, Hluhluwe-iMfolozi park, 'Sisters of the Wilderness' tells the story of five young Zulu women venturing into the wilderness for the first time on a journey of healing and self-discovery, reminding us that we are all intimately linked to nature.
Next on the agenda is Gothenburg Film Festival, where two Cape Town produced films continue their global festival run. Spier Films' 'The Harvesters', and Big World Cinema's 'Rafiki' are both in consideration.
Berlinale follows, with trailblazing director Jenna Bass's 'Flatland' being selected to make its World Premiere on the Prestigious Panorama stage of the International Film Festival.
The Panorama section is seen as the heart of the Berlinale and is a global boost for films to achieve selection. Panorama highlights an important mix of international art house and politically themed drama's and documentaries.
Schooled in the art of film making at AFDA in Cape Town, Bass commented: "I'm so grateful and excited for everyone who helped make 'Flatland' – from our crew who worked so hard, our service providers who were so generous, 100% local cast who gave so much and the Beaufort West and Leeu Gamka communities who welcomed us so warmly."
Set in  the Karoo town of Beaufort West 'Flatland' is a contemporary, feminist Western; a  journey of self-discovery for three different but equally trapped women. It paints a vivid and unique portrait of femininity against a hostile frontier land and questions what it means to be a woman today in South Africa and the world at large.
Other local names to look out for are Cape Town's producer Tamsin Ranger and distributor Sydelle Willow Smith, who have been selected to be South Africa's representatives in the Berlinale Talents programme.
Socially, culturally, and artistically diverse: the Berlinale Talents class of 2019, with 250 participants, is full of innovators like Cape Town distributor, Sydelle Willow Smith who goes on tour with "Sunshine Cinema" — a mobile, solar-powered movie theatre that makes curated film series accessible to a broad audience beyond traditional movie theatres while encouraging dialogue.
Tamsin is part of the production team at Cape Town's Big World Cinema which has had many films in Berlinale including this year the award winning 'Rafiki', and last year's breakout feature by Jenna Bass, 'High Fantasy'.
Lastly at the end of February, the Pan-African Film and Television Festival of Ouagadougou (FESPACO) in Burkina Faso, held biennially in Ouagadougou, has selected four locally connected films out of twenty to run in competition for the FESPACO grand prize – the prestigious Gold Stallion of Yennenga. The films include: 'Five Fingers For Marseilles' by Michael Matthews, 'Sew The Winter To My Skin' by Jahmil X.T. Qubeka plus two of Cape Town's Big World produced films 'Rafiki' and 'Akasha'.
Minister  of Economic Opportunities, Beverly Schäfer, commented: "The film sector is a valued contributor to the Western Cape economy and the fact that our skills and our creativity are attracting attention on the world stage is testament to the quality of our industry and the people in it. This is an industry that is responsible for a large number of jobs in the province, many of them youth opportunities. These talented individuals who will be travelling overseas with their films act as ambassadors for the Western Cape film sector, helping to market our abilities and thereby contributing to the growth of the sector."
Executive Mayor, Dan Plato, added: "I think it is fantastic that so many of our local talented film makers are being celebrated on the international stage. They are brand ambassadors for Cape Town and I'm sure will draw the attention of even more film makers to our shores which will see a boost to our local economy with more job opportunities being created for our  communities."
"We aim to make Cape Town a premier film-making destination around the world. We have all of the right people and places, as well as a supportive sector and local government. Our message to the world is simple: if you want to make a movie, come to Cape Town. Our local movie industry is going to be a box office hit!" said Alderman James Vos.
Congratulating the local talent heading abroad, Wesgro CEO, Tim Harris, concluded: "We are  thrilled to have so many locally shot, directed and talented individuals from Cape Town and the Western Cape Film sector feature in these highly acclaimed international festivals. It is positive to see that the challenges facing the industry last year had little/if no impact on the creative genius of the productions directed and shot in the Province. There are so many quality productions emerging from the local sector and we look forward to seeing the industry grow from strength to strength in 2019."
Wesgro is Cape Town and the Western Cape's official Tourism, Trade and  Investment Promotion Agency, and receives its mandate and funding from the Western Cape Government's Department of Economic Development and Tourism and the City of Cape Town.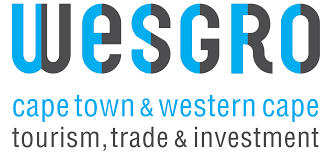 Photo Credit: Donald Tong