Rust Arrestor cleans and arrests rust in 30 minutes
Dual purpose Rust Arrestor economically dissolves when brushed or sprayed on and cleans the surface. It leaves no film, once washed off, so your roof is ready for our roof coatings which will give your roof new life.
We are a company that supplies unique water proofing products, with a 10 year guarantee. Our products can assist to restore your old roof, to give it an additional 10 to 20 years, instead of replacing.
We have a history of delivering real value and best roofing solutions in the industry. We have been supplying to building owners and installers across the world, for over 25 years. As per our observations, we have found that a product performance gap exists in the market, and building owners and contractors, both commercial and residential, are frustrated that their waterproofing efforts are not being met. Building owners are experiencing leaks again from the very same areas of their buildings 2 to 3 years after paying for a costly application to supposedly fix the problem.
Our products are engineered specifically as an alternative to acrylic, water-based and even bituminous coatings. Our coating solutions are fully solvent-based (water free) and have some of the highest known elongation properties in the industry. This feature enables our coatings to expand and contract with the structure, due to changing climatic conditions. Our seamless liquid membrane systems work together to restore, protect and enhance the energy efficiency of commercial and industrial buildings. The roofing systems include a versatile group of surface preparation, reinforcement, roof repair and roof coating products which all work together to improve the performance of roofs. Some of our flagship products include Topps Seal (roof coating solution), Polyprene (universal repair rubber cement) and GutterGuard (solution to prevent gutter leaks),
Our products are used in 68 Counties around the world, and can operate in extremely low to high temperatures. The reflective properties of our products have a cooling effect, reducing the cost of energy (air-conditioning).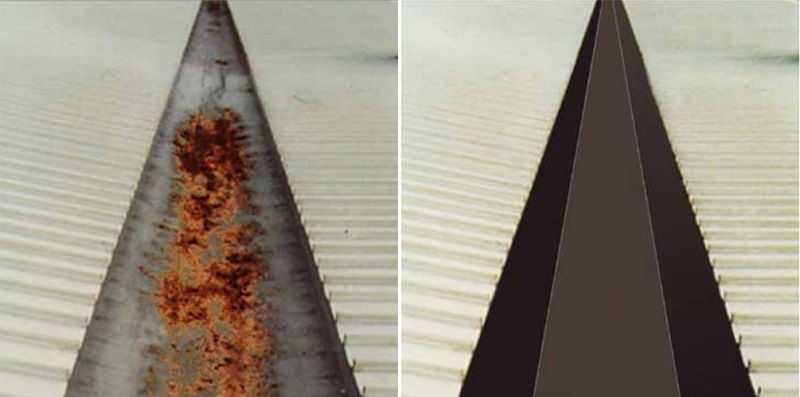 GutterGuard is used after Rust Arrestor to renew your gutter, and gives it new life for many years. All our products are easy to apply, and once applied form a seamless membrane of 100% rubber.
Contact details: