You are invited to our September Forum evening!
Digital Revolution? Digital Strategy? The Future is Digital? Digital Disruption? What does all of this mean for your business?
In order for our businesses to remain relevant, we need to embrace and develop a full understanding of the impact and opportunities of the digital revolution on our operations.
Recognising that the digital transformation of markets provides significant growth opportunities for the economy, the Western Cape Government's Department of Economic Development and Tourism will come and share with us the work that they have done to understand how the landscape is changing, how you are able to respond to the digital revolution, how to avoid any possible threats caused by digital disruption, while you make the most of the opportunities which a digital platform presents.

Forum evening details
When: Wednesday, September 27, starting promptly at 19:00
Where: iSibaya Room, Artscape Theatre, Foreshore, Cape Town
RSVP: Renè Scotsman on 021 946 2519 / rene@wecbof.co.za
About the speaker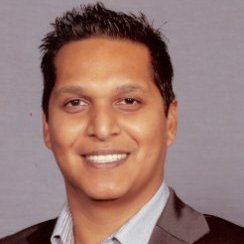 Mahdi Hendricks is the Deputy Director in the Digital Economy Unit of the Department of Economic Development and Tourism (DEDAT).  He holds a Master's Degree in Business Administration, and a Bachelor's Degree in Economics and Politics.  Prior to joining the Western Cape Government, he headed projects at the Parliament of the Republic of South Africa and was the Operations Manager at Cell-Life, an NGO in Cape Town.
News on the dti funding schemes
Mr Lionel Archillies, Deputy Director from the Incentives Development & Administration Division within the Department of Trade and Industry (dti) will also share information about two of the latest incentive schemes available to provide financial support, i.e.
Strategic Partnership Programme, this programme will enable corporate members to adopt 5 or more SMMEs for enterprise and supplier development.  The dti will co-fund such initiatives; and
Agro-Processing Support Scheme, intended for the food processing; feed processing; fertiliser manufacturing; furniture manufacturing (wood); and fibres processing (natural fibres) sub-sectors.
You may extend this invitation to as many entrepreneurs in your network.  RSVP is essential.
Forum evening kindly sponsored by: