Speakers included Minister Gwede Mantashe, Anglo American Executive Director Andile Sangqu, Vice Chancellor of WITS Professor Adam Habib, Anglican Archbishop of Cape Town, Thabo Makgoba, CEO of Exxaro and president of the mineral's council, Mxolisi Mgojo, the Minerals Council's Head of Skills Mustak Ally, and the HR directors from Vedanta and Exxaro, Managing Director of Mining Indaba Alex Grose, and Katlego Letsoalo, Chairperson, SAIMM Young Professionals Council.
This year's Young Leaders Programme saw a new feature building upon organisers' drive to support young talent in the mining industry and help close the skills gap – a competition open to industry professionals under the age of 35 who have led on a major discovery or innovation in the last 2 years, with projects moving the industry forwards in the fields of safety, water, exploration, mineral recovery and strategy.
Olebogeng Sentsho, CEO, Simba Mgodi Fund, the winner of the of the 2019 Leaders of Tomorrow competition commented: "It means the world to me, and I'd like to thank the judges for trusting me with this award. And I hope that this inaugural award will inspire other young leaders to come forward and change this industry. We need disruption".
Alex Grose, Managing Director of Mining Indaba said: "We felt that to compete for the best talent, the mining sector needed to explain its future, positive impact and its rapid innovation to excite, nurture and support the best young talent. The Young Leaders Programme has become the platform to connect mining executives with students, and we are proud to facilitate these opportunities and why we started a competition to identify and recognize talented young innovators such as Olebogeng Sentsho who are changing the industry."
Carole Cable, Partner and co-head of mining practice, Brunswick Group, added: "The Young Leaders Programme has blossomed from a small idea to help solve a big problem and now serves both to improve the image and perception of the mining sector by exploring all, sometimes controversial aspects and illustrating that it is a positive place to build a long-term career and contribute to host countries' development. The miners of the future will have a very different skill set and ideas, and during this programme we hear from business, the next generation, universities and government and work together to ensure mining is a sunrise industry."
According to Timothy Schultz, Director at Brunswick South Africa, "Mining isn't just about breaking rocks and processing them. Done right it marries engineering excellence, environmental science, winning support from communities and staff, crunching big data and attracting billions of Rands of investment. South African students have all the talent and skills to achieve this and more. But we need to create opportunities for them to speak about mining with top CEOs, innovators and government leaders if we are to unlock their talent as professionals or entrepreneurs and make mining a sunrise industry for the country."
The Young Leaders Programme is supported by WITS, UWC, UP and UCT schools of mining whose students attended.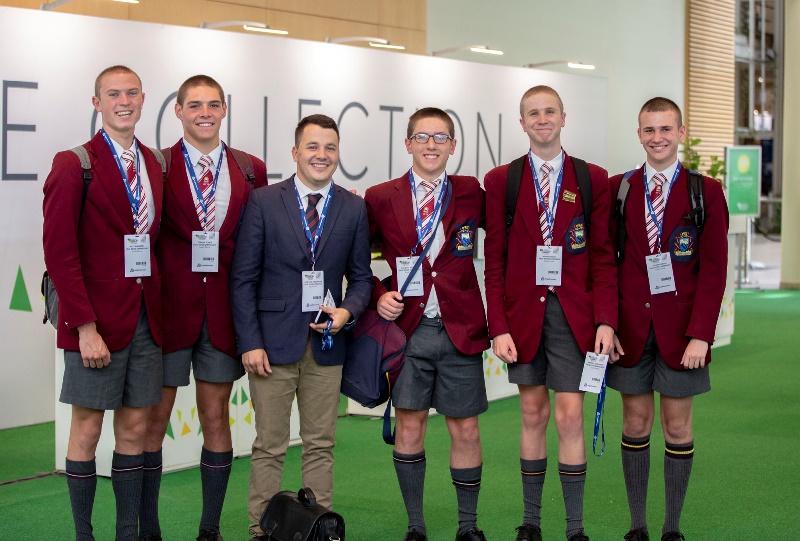 Background
Four years ago, Brunswick and Investing in African Mining Indaba decided to create a platform for business, youth, universities and government to engage in constructive discourse that would help students and young professionals secure viable, successful careers in the mining sector.
With about 300 attendees last year, the event has gone from strength to strength and become THE event for students and young professionals aspiring to learn more about the industry. The day features panels, interviews and keynote speeches by CEOs, the Minister and international industry leaders. It is an opportunity for students and young people interested in a career in mining to meet with and learn from some of the top executives at the world's most successful mining companies.
Mining Indaba remains the leading deal-making forum for the mining community.
Event highlights included:
2 Heads of State: H.E. President Cyril Ramaphosa, South Africa, H.E. President Nana Akufo-Addo, Ghana
Major Mining Executives including Mark Bristow from Barrick and Robert Friedland from Ivanhoe Mines
Battery Metals Day, including the procurement plans from Honda, Panasonic and Ford.
Congratulations to Harry Greaves from Prospect Resources who won the Investment Battlefield!
35 Ministers, including the new Zambian and Namibian Mining Ministers
30% female speaker line-up