Overview of the Agriculture sector in South Africa
South Africa produces a wide variety of crops in every category but in recent times there has been a rapid expansion in the production of nuts. Macadamia nuts is one of the fastest-growing sectors in South Africa. Most nuts are exported, and the global market is expanding: nearly 2 000 ha are added to the land under macadamias every year. Mpumalanga and Limpopo provinces are big nut-growing provinces. Another sector enjoying a boom (mainly because of Chinese demand) is avocadoes, with almost 1 000 ha per year of new land being planted.
Peanuts are farmed in the Northern Cape, North West and Free State with the Vaal River having the highest concentration of growers. Some analysts believe that the Northern Cape could become a global centre for pecan nut production. Production of pecan nuts grew from 5 000 tons in 2010 to 10 500 tons in 2015.
The Northern Cape is home to the Vaalharts Irrigation Scheme, one of the biggest systems of its kind in the world. Spread over more than 30 000 ha, it has transformed a semi-desert zone into a productive area that sustains cotton, wheat, maize, lucerne, citrus, peanuts, fruit, grapes, olives and pecan nuts. Consulting firm Aurecon has done a feasibility study and a business plan for the rehabilitation and upgrading of the irrigation scheme.
A priority for South African agriculture is to increase the number of agri-processing businesses which in turn will mean that agricultural production will have to increase. More than 50% of agricultural export is currently made up of processed agricultural products.
The most recent version of the South African government's Industrial Policy Action Plan (IPAP) flags agri-processing as a key sector for value addition and job creation. According to McKinsey, South Africa's agri-processing industry contributed R78-billion in 2014 to South Africa's GDP and employed 362 000 people.
In anticipation of increased volumes, and to assist small-scale farmers get access to mainstream markets, agri-parks are being rolled out at district level in every province. These parks aim to combine production facilities, logistics, marketing, training and extension services.
The other way in which small-scale farmers are connecting to the mainstream economy is through the supplier development programmes of major retailers. For example, Woolworths receives "indigenous" eggs from Bosveld hens from an independent farmer in Bela Bela, cabbage and butternut produced by five smallholders is channelled by Spar through its Fresh Assembly Point in Mopani and the Ezemvelo Direct Farm Programme of Massmart left behind a legacy of small-scale farmers now connected to the fresh produce supply chain – and a packhouse in Limpopo run by a co-operative.
Major agricultural companies
In 2017 Kaap Agri listed on the main board of the JSE. Although the agricultural sector contributes just 4.3% to the stock exchange's total market capitalisation, the percentage is expected to grow.
Companies like Kaap Agri provide services beyond speciality agricultural services such as grain handling. Activity in areas such as fuel retailing and building materials give these companies a broad retail footprint.
When South Africa's first alternative stock exchange in South Africa started trading in February 2017, the first listing was agricultural company Senwes and its holding company. The JSE has also launched a wool futures contract as the sector strives to add 25-million kilograms to the existing crop of about 44-million kilograms.
Afgri, biggest of the former co-operatives that are now multi-dimensional companies, has delisted from the JSE but in 2017 bought the South African Bank of Athens.
Zeder Investments is the agricultural arm of investment holding company PSG Group (which is well known through Capitec Bank and Curro schools). Zeder has been increasing its stake in agricultural companies, most notably Capespan. Capespan has a turnover of R7.6-billion across three divisions: farms, logistics and fruit.
Zeder also owns 27.1% of Pioneer Foods which makes and distributes many big food and drink brands across Southern Africa, including Weet-Bix, Liqui-Fruit, Ceres, Sasko and White Star. The company has an annual turnover of R20-billion and it has two Bokomo facilities in the United Kingdom.
Most former co-operatives which are now agri-businesses have a specific geographic and farming sector focus (BKB is strong in the eastern Free State and Eastern Cape and concentrates on wool and mohair) while others like Afgri have a national presence.
Senwes has a strong grain division and it controls 68 silos. Its operations are run from Klerksdorp in the centre of the country in North West Province. Other companies include NTKLA (Limpopo), GWK (Northern Cape), Klein Karoo Agri, VKB (eastern Free State and Limpopo), Kaap Agri (from the Boland to the Eastern Cape and up to Namibia), SSK (Overberg) and TWK (KZN and Mpumalanga).
These facts show the large influence which the agricultural sector has in South Africa. When national agricultural output surged in mid-2017 on the back of good rains and harvests, the country was lifted out of the technical recession into which it had fallen in the first quarter.
A bumper maize crop of 16.4-million tons for 2016/17 provided evidence that the long drought was over, at least in the central and northern regions. Local demand for maize is 10.8-million tons. The Western Cape drought continued for longer, but decent rains were recorded in the first half of winter.
Investment
The Land Bank intends to invest R1-billion in supporting black agricultural entrepreneurs. The hope is that by making the sector more inclusive, long-term food security will be ensured.
Statistics SA reports that about 847 000 people work in agriculture in South Africa. Wandile Sihlobo of the Agricultural Business Chamber notes that two-thirds of these jobs are in the field crops and horticultural sectors, which should therefore be the focus of future investment. Other areas where investment will pay off are bringing under-utilised land (in communal areas and land reform farms) into commercial production, expanding irrigation schemes and targeting areas that have the highest potential for growth.
Fruit, sugar and wine make up about 7% of the country's total export basket. Avocadoes, tomatoes and macadamias are among other important export crops. Primary agriculture provides 5% of formal employment in South Africa.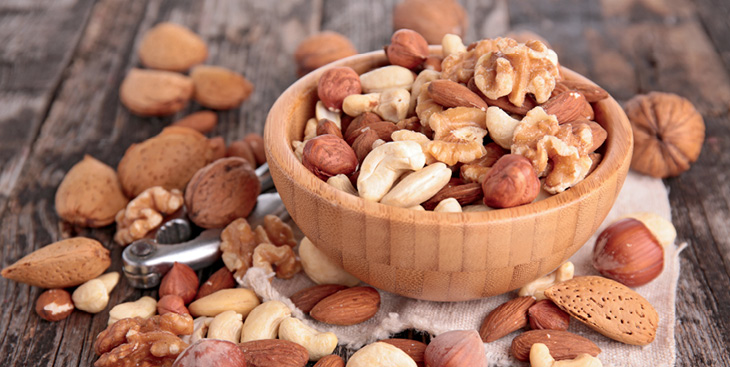 Several of the Special Economic Zones around South Africa either have or will in the future have, agri-processing facilities. Examples include existing tomato paste and dairy facilities at Coega IDZ and plans to develop the SEZ at Harrismith (Maluti-A-Phofung) into a hub for agri-processing. The Nkomazi SEZ in Mpumalanga will promote agri-processing and the Mpumalanga International Fresh Produce Market currently under construction in Mbombela will boost the agricultural sector in the region.
Agricultural variety
A total of 70% of South Africa's grain production is maize, which covers 60% of the cropping area of the country. The South Africa feed industry has an annual turnover of about R50-billion with most of the raw material being soya and maize.
KwaZulu-Natal and Mpumalanga produce sugar, but volumes are down. The Free State Province supplies significant proportions of the nation's sorghum, sunflower, potatoes, groundnuts, dry beans, and almost all of its cherries.
Products distinctive to South Africa, such as rooibos tea (Western Cape) and marula berries (Limpopo) hold great potential to capture niche markets internationally.
South Africa is famous for its fruit, of which 35% is citrus, 23% subtropical and nuts, 26% pome fruIt, 11% stone fruit and 9% table grapes. Export volumes, particularly in tropical fruits such as mangoes and avocadoes, have been growing rapidly. Most of South Africa's citrus and subtropical fruit comes from the eastern part of Limpopo.
There are about 3 500 wine producers in South Africa, with the large majority located in the Western Cape. The industry earned R17.5-billion in exports in 2016.
Livestock farming is the largest agricultural subsector in South Africa and the Eastern Cape is the largest livestock province. South Africa has a beef-herd of 14-million. South Africa produces about 55% of the world's mohair.
Online resources
Agricultural Research Council: www.arc.agric.za
Fresh Produce Exporters' Forum: www.fpef.co.za
Grain SA: www.grainsa.co.za
National Department of Agriculture, Forestry and Fisheries: www.daff.gov.za
SA Table Grape Industry: www.satgi.co.za