"Quadrant Gardens, with its exceptional design, position and lifestyle offering, is destined to be the ultimate in retirement accommodation in the Southern Suburbs," says Bev Bloch of the Pam Golding Properties specialised Southern Suburbs Retirement Sales team.
"Many people today are opting to downscale from their family homes at a younger age, as they make new lifestyle choices. We are definitely seeing people making more informed choices when it comes to their retirement with many wanting to stay close to amenities and facilities they know well. As such, developers are working hard to meet the growing demand for urban retirement properties that offer attractive design, lock-up-and-go security and the convenience of care should it be needed."
Quadrant Gardens is due for completion by the end of April 2019. However, prospective buyers can now view the "finished product" with the completion of a show apartment. "The unit is available to view by appointment. For those interested in a presentation, a Monday and Thursday have been set aside on an ongoing basis for those who have secured an appointment," explains Bloch.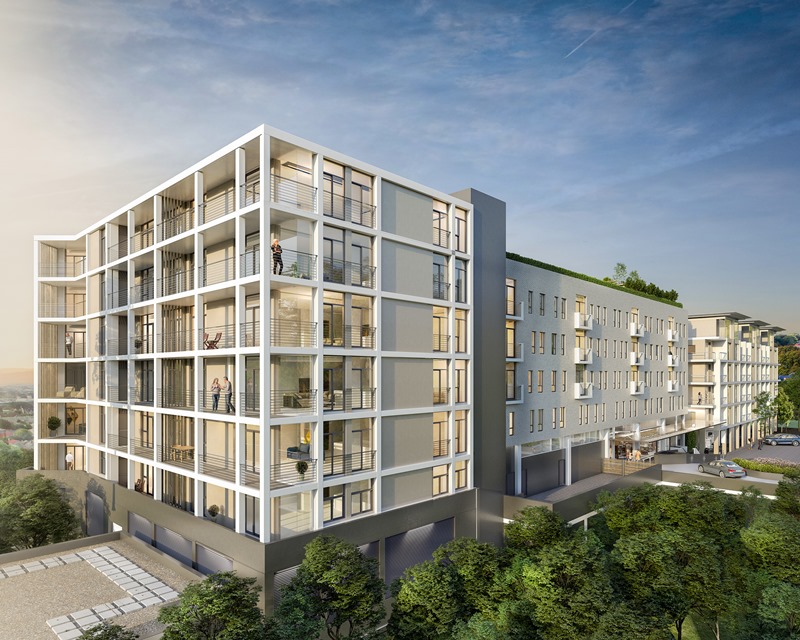 Designed for the over-60's, Quadrant Gardens comprises 75 spacious apartments from approximately R2-million to upwards of R6.5-million. Each contemporary designed unit will be fitted with emergency care-call communication, and a 19-bed on-site Care Centre will be available for those needing more comprehensive care. Quadrant Gardens' residents will enjoy access to a rooftop terrace with a recreational area and croquet court, as well as an in-house restaurant, a private courtyard, and a lounge and library.
These luxury apartments are sold on a Life Right basis, giving the Life Right holder financial peace of mind, says Bloch. To date, 65% of Quadrant Gardens' mountain-facing two-bedroom apartments in Block B have sold while some of the three-bedroom north-facing apartments and penthouse units have been snapped up. Furthermore, 60% of the ground floor terraced apartments have also been sold.
Work on Quadrant Gardens development, located near to Library Square and the Life Kingsbury Hospital in Claremont, is well underway and on schedule.
This retirement facility forms the fourth and final phase of The Quadrant development – a mixed-use complex that already comprises 150 apartments, consulting offices, retail space, wellness centre and gymnasium with a 25-metre pool.
Quadrant Gardens Luxury Urban Retirement is being jointly developed by The Quadrant developer, Corevest, together with CPOA who have successfully developed and managed retirement properties for over 65 years.
To secure and appointment to view the show apartment or join a presentation, contact Bev Bloch: 083 252 2594 or Lee-Ann Trout: 072 135 2051