Are you having trouble understanding how the National Budget impacts you, your business, and your household?
Then you have to join us on Thursday 8 March, as Nico Kleynhans, a certified financial planner and tax practitioner at Northwood Financial Services, will share his insights on the Budget Speech which was delivered in Parliament on February 21, and what it means for the economy, and at a micro-level, for our businesses and our households.
Where: The Auditorium, Main Reception, Old Mutual Head Office, Jan Smuts Drive, Pinelands
When: 18:30 for 19:00 start
RSVP: Renè Scotsman | email | 021 946 2519
About the speaker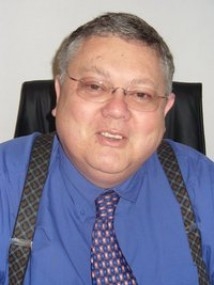 Nico Kleynhans CFP® is the founder of Northwood. He started working in the financial services industry in 1987, when he joined Liberty Life. Within three years he was promoted to Senior Consultant. In 1990 he resigned to form Northwood Financial Services cc. and in 2000 he completed a Post-Graduate Diploma in Financial Planning. He was then accepted as a Certified Financial Planner®. In 2005 he completed a Diploma in Financial Management, passing with Distinction.
Nico is a member of the Financial Planning Institute of Southern Africa, and also of The Southern Africa Institute of Management Scientists.
Nico is able to make the principles of Financial Management easy to understand. He has produced various financial pamphlets and book titles, with many more on the way.
You may extend this invitation to all entrepreneurs in your network. RSVP is essential.
Forum Evening kindly sponsored by:

Like us on Facebook and follow us on Twitter