Entering the green and sustainable finance space is a real opportunity for financial services to be a force for good. In Guernsey, where we have taken a stake at the forefront of financing climate change, we see it as finance with purpose – binding together a sustainable economy with a sustainable plan for ethical living.
The potential for transition to a low-carbon economy is huge, and finance can very much be part of this solution.
Guernsey, a global finance centre providing specialist services for a sophisticated client base across the world, has really taken a stake in green and sustainable finance in recent years.
In June we hosted online our own Sustainable Finance Week, a series of daily webinars and podcasts with leading figures from sustainable finance drawn from UK, Europe and Hong Kong. You can listen back to our discussions around private capital's role in greening the global economy, here: https://www.weareguernsey.com/finance-events/2020/sustainable-finance-week/

Two years ago Guernsey introduced the Guernsey Green Fund, the world's first regulated green fund product, enabling any Guernsey fund to be certified as green, based on an assessment of investment credentials against an internationally-recognised taxonomy.
Our industry steering group Guernsey Green Finance has become a member of the United Nations' Financial Centres for Sustainability (FC4S) network – alongside more than 20 global finance centres including London, Paris, Hong Kong and Shanghai.
There is now global recognition of the commercial opportunity presented by green finance, as well as the environmental imperative, as highlighted by the International Panel on Climate Change's (IPCC) report for climate action to be taken to restrict global warming to a maximum of 1.5 °C over the next dozen years.
There are challenges. The value chain must be untangled to unlock the private capital needed to make green finance much more widely available through society. Then where there is a need for capital from issuers, there will be opportunity for investors.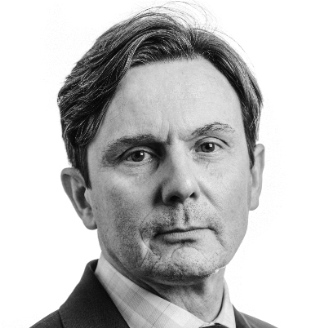 The big challenge facing us all in green finance is the aspiration and action gap. Some people are very committed – but that does not always translate into activity on the ground.
We are talking about trillions of pounds-worth of financing required to find its way into real assets and climate mitigation projects. Blockers include a lack of transparent product, and a lack of consistent standards, so it is good to see moves continuing to develop a standard taxonomy.
We need to start shifting gears and to funnel capital investment into projects around the world. In my view, the demand is clearly there, both from investors looking for green assets, and for emerging technologies and developing green infrastructure looking for funding. What is currently missing is the means to bring the two together.
Having confidence in the product is key, and that is our rationale with the Guernsey Green Fund. I can only see the market for similar products continuing to grow. It is our purpose as financial centres to help smooth and facilitate the growth of green finance around the globe, and to connect investors to opportunities. This will be critical to meeting IPCC targets and building a sustainable future for the husbandry of our planet.