It was clear from our trip to South Africa in February that the short-term picture in the country is nervous – but longer term is there is opportunity for many in South Africa, particularly with investment in infrastructure going on in the country.
Clients want to invest offshore at this time. Large flows of funds are leaving South Africa, heading for unit trusts, money markets and retail investment funds, and they are attracted to Guernsey for a number of reasons, not least diversification.
The significant business ties in financial services between South Africa and Guernsey are well established, and we were also speaking to more companies who are interested in setting up in Guernsey.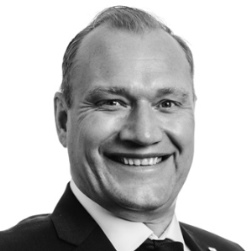 We saw firms keen to invest in Guernsey, and others actually looking to establish a base in the island, as part of a move away from Mauritius and Cayman as default offshore jurisdictions for South Africans.
They were telling us that they saw a Guernsey platform as being more sustainable and offering them wider leverage, and spoke of Guernsey as being "ahead of the pack" compared to competitor jurisdictions. One manager said Guernsey "meets investors' expectations as a reputable destination with a strong reputation".
What are Guernsey's strengths?
Excellent regulation
Same language, culture and time zones
Closest offshore financial services centre to London
Europe's leading specialist centre for private equity administration
Internationally recognised by both US and European markets
Early and positive adopter of the Common Reporting Standard