"Good design is good business" is a favourite saying among Danish architects and designers and a group of South African and Ghanaian professionals recently got to see this principle in action when they visited Copenhagen on an urban design study tour.
"The economic argument is compelling," says Mphethi Morojele, Managing Director of MMA Design Studio, the Johannesburg-based architectural firm that has designed several of South Africa's embassies and has been involved in inner-city regeneration projects.
A key aspect to having cities that function well is to have a degree of densification that South African cities currently don't have. Mphethi makes the point with reference to the Danish experience: "From Copenhagen we learn that creating denser multi-functional environments is not only good for the quality of life of citizens but is also economically more efficient and ecologically sustainable."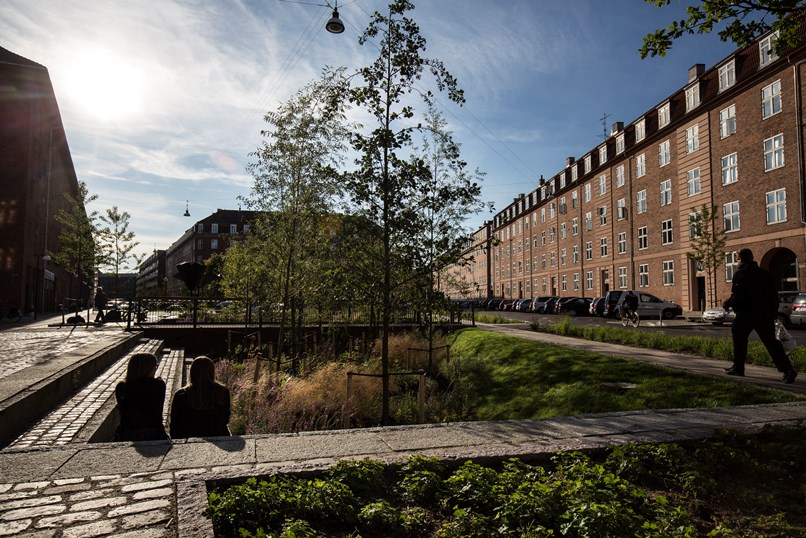 Mphethi contrasts this with many South African developments that produce "mono-functional environments" such as shopping malls, office parks or townhouses that then require transit between nodes with "little regard for the public realm".
Fellow South African architect George Elphick of Elphick Proome Architects agrees that mixed use developments should be the way forward. He says that Copenhagen is an excellent example of a city that allows people to live and work in the city centre. He adds that South Africans should be working to "promote the facilitation of public transport systems and we should be densifying and reinforcing our CBDs generally".
A variation on the "good design is good business" phrase would be "density is good for business", a point that Mphethi makes very forcefully: "The more dense and integrated your city is the more money circulates, the more people have access to opportunity".
Mphethi also makes the interesting point that Copehagen's "comfortable and beautiful public spaces" were programmed for efficiency during the week and for leisure and recreation during the weekends. Mphethi, whose practice was involved in the Ellis Park sports' precinct and parks, Freedom Park and the Faraday transport precinct in South Africa, says that Copenhagen's public spaces contribute to "sustainability, resilience and social cohesion".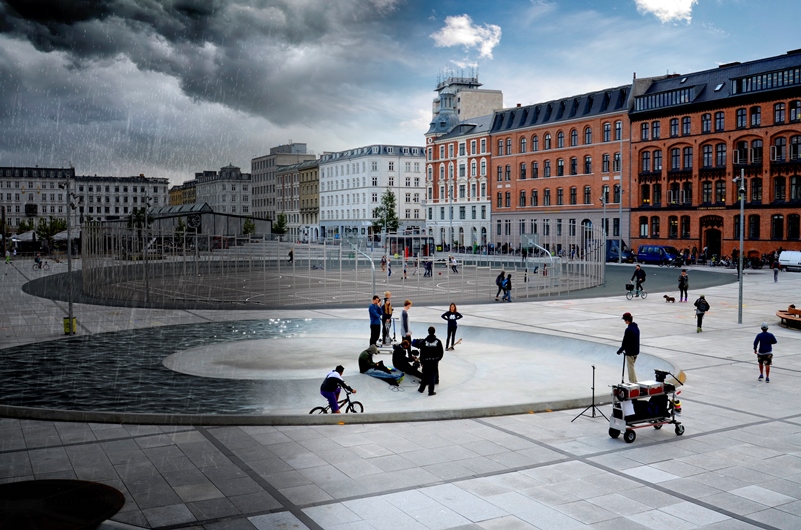 The resilience aspect of Copenhagen's public spaces is evident in the climate change modifications that have recently been made. Copenhagen collects a lot of water from surrounding areas and heavy rains have resulted in flooding: solutions include large drainage canals that double as skate board parks in summer and a hard-surface car park in the city centre that was torn up and replaced by a grassed park with increased drainage capacity. The latter measure had the additional benefit of providing fewer parking spaces in the city – a tactic that Copenhagen is pursuing as it tries to drive more of its residents to use public transport, or bicycles. (Copenhagen now has more bicycles than cars – and people!)
The centrality of architects in city planning was another aspect that impressed the South African visitors to Copenhagen. "The master plans start with a vision for a place," says Mphethi, "which guides its character and the planning works towards that vision, rather than here where everything is driven by town planners."
The urban study tour ("Living in Cities: Copenhagenism") included visits to engineering and design companies such as Ramboll, and specialist architects Henning Larsen, together with presentations by the Danish Technical University and the House of Green. Trips around the city encompassed visits to innovative buildings in the education and health sectors and iconic urban landmarks such as the Black Diamond, the library building which did much to spark the regeneration of the city's harbour area. Participants included architects, city planners, developers and city and government officials. The trip was arranged by the trade departments of the Danish embassies in Accra and Pretoria.
George Elphick, whose company designed the striking multi-level public water feature at Gateway Circle in Umhlanga, summarised the trip to Copenhagen as follows, "The urbane social and built environments in Denmark are an enviable touchstone for South African built environment professionals to strive for in creating South African cities."
Young travelled to Copenhagen as a guest of the Embassy of Denmark in South Africa. [www.youngandenterprising.com]