"The success of the global AML framework depends on the extent to which each country aligns its own national regulatory framework with the global standard," says Willem Janse van Rensburg, an Executive Consultant in the dispute resolution practice of Cliffe Dekker Hofmeyr.
Willem is one of the speakers at Trade Conferences International (TCI)'s 4th Annual Anti-Money Laundering and Financial Crime 2018 Southern Africa Conference on 30 – 31 October 2018 at the Indaba Hotel, Fourways, Johannesburg.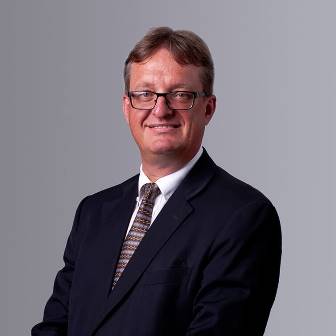 He specialises in commercial litigation with the emphasis on corporate investigating and commercial crime, anti-money laundering and anti-bribery and corruption, and will be speaking on global anti-bribery, corruption and anti-money laundering and will give delegates a glimpse into worldwide statistics, different examples of the above in various countries and lay out new trends and initiatives.
Willem said that corruption and other forms of financial crimes are interrelated: criminals operating globally pay corrupt officials and utilise corporate vehicles and shell companies in their organised criminal business ventures. The bribes, as well as the proceeds from those businesses, are subsequently laundered utilising intricate and complex structures which affect good governance and the rule of law. Bribes also promote illicit financial flow and capital flight from poor countries. Corruption ultimately deepens poverty and leads to congested public services, inducing policy bias favouring capital intensity resulting in increased unemployment.
Willem will join 24 other speakers who will discuss the challenges lying ahead, while looking at what has happened in the AML arena since the last instalment of the AML & Financial Crime Conference.
Ryno van Ellewee, TCI Managing Director said: "Our speaker panel consists of experts in their field – TCI always call our speakers 'the best of the best'– as this is what they are. TCI chooses them carefully to truly represent a speaker panel that brings insightful and updated topics to our delegates."
Willem added to say: "This is the no. 1 anti-money laundering event in Southern Africa not to be missed by professionals dealing with AML, financial crime, fraud, compliance and fraud."
Speakers, delegates, sponsor and exhibiting partners, we look forward to the conference and will see you there!
Feel free to contact michandre@tci-sa.co.za for any registration assistance.

Learn more about the Conference.