The creation of the ECIC began 15 years ago in July 2001 when the Export Credit Insurance Corporation of South Africa Ltd (ECIC) was given a mandate of filling a market gap through provision of medium to long-term export credit and investment insurance by underwriting bank loans against political and commercial risk, on behalf of the South African government. The short-term transaction market was amply catered for, but medium to long-term export transactions still had a need for a dedicated export credit agency, hence the establishment of the ECIC.
Although regarded as the "insurer of last resort", the ECIC is as much of an enabling development organisation as it is an export credit agency (ECA), explains its chief executive officer, Kutoane Kutoane. Acting as a catalyst for private investment, the ECIC steps in where commercial lenders are either unwilling or unable to accept long-term risks. While the ECIC is part of a broader government policy, it remains an autonomous limited liability company, but with the government as its sole shareholder. The institution is enabled under the amended Export Credit and Foreign Investments Insurance Act of 1957.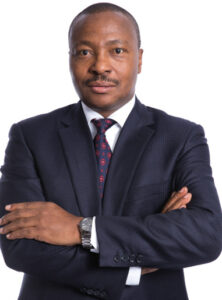 ECIC CEO, Kutoane Kutoane
Along with the major shareholder, the Department of Trade and Industry, the ECIC makes use of market research tools and specialised business development units to develop new insurance products that support government's export promotion objectives. Performance Bond insurance cover, which was launched in 2015, is one such example. Currently, the ECIC is working on covering credit lines and return of plant and equipment, but it also continues to motivate for the release of increased lending capacity by financial institutions by entering into agreements with other ECAs. In this way it creates a framework for both re-insurance and co-insurance and, to this end the ECIC has adopted a comprehensive plan of action aimed at actualising cooperation programmes for mutual benefit in conjunction with, among others, BRICS, ECAs, Afreximbank and Africa Trade Insurance.
The ECIC is strategically positioned as a key player in facilitating the availability and affordability of long-term finance to aid in unlocking the development potential of such operations, particularly in economically frustrated regions that experience fiscal constraints. It is well known that Africans are extremely proud of their heritage and that the strategies that foreign investors might apply elsewhere in the world need to be revised for the continent. The dynamics of the problems that African leaders and financiers face need comprehensive understanding and this is where the ECIC excels. The ECIC addresses obstacles through facilitation and by aiding in the release of funding required for infrastructure, and this is of particular concern to global organisations seeking an African presence.
Export credit is imperative for the specific reason that capital exports are long-dated assets and it is customary for firms to finance such exports with bank debt for cash-flow management purposes. Export credit financing is, therefore, an important and key aspect of international trade. Access to competitively priced export credit creates the ability for our local contractors to bulk up and compete more effectively in foreign markets. With the ECIC in support of such transactions, the South African export market is enabled and contractors become more credible. This has a far-reaching impact on fostering a stronger economy and drives domestic job creation, contributes to fixed-capital formation and the GDP, as well as the generation of fiscal revenue.
"The ECIC is able to price African risk more effectively given its indigenous status even though demands might be universally similar. Ideally, what we ensure is the provision of cost-competitive cover and the honouring of claims when they arise," says Kutoane.
The ECIC's vision and mission is a commitment to sustainable business growth through innovative products, operational excellence, business development and strategic partnerships and, in enabling frontier markets to optimise production, it is motivating a positive socio-economic impact.
"We also play a role by offering aid in narrowing the skills gap with a number of initiatives related to education, skills development and volunteerism. Beneficiaries of these projects have included Penreach in Mpumalanga, the Rehoboth Trust in KwaZulu-Natal, the Maths and Science Leadership Academy in the Northern Cape, and DeafSA in Limpopo," says Kutoane.
Contact the Export Credit Insurance Corporation of South Africa (ECIC).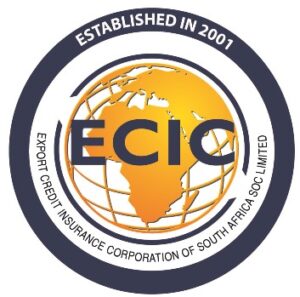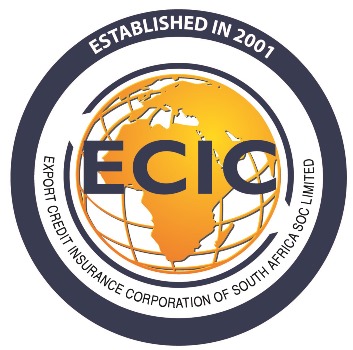 The ECIC is a registered financial services provider: FSB No. 30656
Originally published in the 2017 edition South African Business.