A commitment to inclusive growth
The period from 2010 has been characterised by a global economic slowdown, which has also affected emerging markets. Growth in the BRICS countries (Brazil, Russia, India, China and South Africa) has declined from about 9% in 2010 to 4% in 2015.
Both external and domestic as well as cyclical and structural factors have contributed to the slowdown in emerging markets. Generally, external factors have been the main cause of the slowdown and these factors include weak global economic performance due to falling commodity prices.
However, South Africa has made impressive social progress over the past two decades, lifting millions of people out of poverty and broadening access to essential services like water, electricity and sanitation. Now is the time to build on these successes to reduce inequality further, create badly needed jobs and ensure stronger, sustainable and more inclusive growth for all according to the OECD Survey 2015.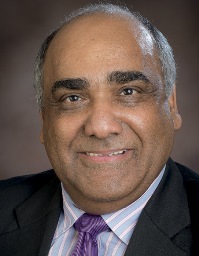 Economic growth in South Africa has not been inclusive enough during the first 22 years of democratic South Africa. Government is tackling infrastructure bottlenecks and improving business regulations that could boost job creation. Improving wage negotiations and job matching would also promote more inclusive growth.
In line with the Free State Growth & Development Strategy (FSGDS) and the FDC Act (Act No 6 of 1995), the FDC will continue to unlock business opportunities for both local direct and foreign direct investors in an effort to broaden access to economic prosperity.
The province is open for business, as is demonstrated annually through the hosting of the Free State Global Investors Trade Bridge. The event is complemented by "Macufe", the Mangaung African Cultural Festival that annually brings up to 150 000 travellers into Bloemfontein or "the City of Roses" as it is commonly known.
We invite visitors to explore some of the key opportunities in the Free State, which include the following:
The fact that the province is a leading agricultural commodities producer, presenting significant opportunities across the agro-processing value chain
Mangaung Metropolitan Municipality has announced a R100-billion infrastructure investment programme to unlock business, retail, real estate and infrastructure development along the N8 Corridor
A newly gazetted Special Economic Zone attracting investments in food processing, manufacturing, logistics and beverages
The FDC investment facilitation team would help you to explore business opportunities in the Free State and assist you to set up and operate a business here.
Contact the FDC for more information