A look at the anatomical deconstruction of the Internet of Things makes clear one very sizable benefit of the technology as a whole – its immense and pervasive reach into society.
This reach provides the opportunity to curate incalculable amounts of data from billions of sources simultaneously. The very nature of this structure has triggered a digital convergence of three of the most exciting and innovative technologies at present.
Blockchain and Artificial Intelligence have the ability to secure this massive system of physical data points whilst artificial Intelligence provides an effective and scaleable platform for intelligent interaction and engagement between the billions of devices and the human ecosystem in which it operates.
This AfriSecure & IT Leaders IoT session, titled: "Exploiting the digital convergence driven by IoT" will feature speakers such as; Ricardo Rosa, Partner & Director: Consulting Lead: Africa, PwC, Greg Cress, Digital Transformation Lead: Communications, Media & High-Tech Industries, Accenture Digital and Rohan Isaacs, Director and head of Technology and Innovation, Africa, Norton Rose Fulbright, who will cover the most intriguing opportunities and potential moonshot applications of these three convergent super-technologies.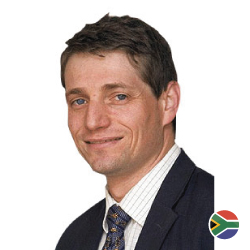 Rohan will discuss "Fast tracking IoT application through smart contracts" during his keynote. IoT is a key enabler for smart contracts as a trigger and conditional parameter check for a decentralised authorization system. Key industries such as shipping are already marrying the two, but there are numerous applications from retail to building management that can benefit from the union between IoTand smart contracts.
Rohan Isaacs is the head of Norton Rose Fulbright's Technology and Privacy team. He is recognised by the Chambers Guide to the World's Leading Lawyers as one of the top technology lawyers in South Africa, and advises a wide range of local and international clients on technology transactions, data protection and cyber crime. He has a particular interest in the ways in which technology can be used to deliver better legal services to clients through automation and the use of artificial intelligence.
Click here to request the full agenda.
Register to attend the AfriSecure Summit & IT Leaders IoT Summit.