See your prospects a mile away…
EduWeek will be held at the TicketPro Dome this year, with enough capacity to display your latest products and services to a larger audience. Expect over 5,500 key decision makers ranging from educational professionals, government, resellers, distributors, NGO's and industry consultants to attend the event in June.
Visitors will be categorised into five groups, each receiving a specific coloured lanyard and event programme:
Early Childhood Development (Green)
Basic Education (Orange)
Higher Education/TVET (Yellow)
Inclusive Education (Blue)
Government (Purple)
With this, you'll be able to quickly identify your prospect in a crowd, giving you the confidence that you're speaking with the right audience.

Because we would like to see you succeed, we have implement activation sessions on the exhibition floor where we'll be leading targeted visitor groups to the exhibitors that fall within their preferred sector.
These opportunities are limited so be sure to speak to one of our friendly sales managers to secure your 15 minute demonstration.
What are the benefits to partner with EduWeek?
Direct face to face contact with clients to inspire them to buy
Launch your latest products & solutions to 5,500 buyers and influencers
Build brand awareness through our unrivalled marketing & PR campaign
Grow your business through new partnerships and networking with clients
Gain access to top officials and decision makers through our unique Africa TradeXchange event
Influence educators & parents and support your direct sales campaign
Keep up to date with your competitors and market trends
Bring your organisation to life and be seen as leaders in customer service
Carry out market research
Select the perfect location for your business
For more information or to book your space, contact one of our friendly and expert EduWeek team members today: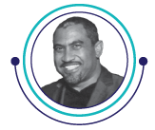 Meagan Casia – Sales Manager | Rashaad Essop – Sales Manager | Tanya Jackman – Event Director