Please give some background on Invest Cape Town and its role.
Cape Town is known the world over as a beautiful city and a tourist destination, but we want to position Cape Town as a globally competitive business destination – a great place to invest and a great place to do business. If we are going to address our socio-economic challenges as a city, we have to grow the economy and create more jobs. We have the lowest rate of unemployment of all the metros, but it still sits at around 20% which is far too high. If we're going to make a dent in that we have to position Cape Town in the minds of both local and international investors as a globally competitive business destination, and if they choose to invest here we will make it as easy as possible to get their enterprise going.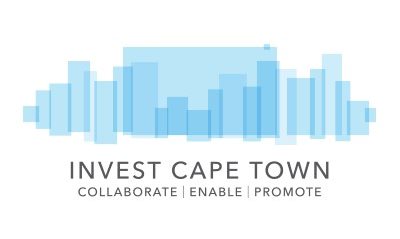 What makes Cape Town an attractive destination for investors?
There are a number of exciting things that are happening in Cape Town. Firstly, potential investors coming to Cape Town realise that this is a city that actually works – the infrastructure is in place, we have reliable electricity and water, on an administrative level this is a city that is easy to deal with, we're very responsive to business people and our citizens, so we deal with issues quickly and make sure problems are resolved.
In terms of governance, we're now the most stable metro in the country, with a 65% majority, so there is continuity of policies and governance. We've had unqualified audits for the past 10 years. This factor is vitally important to investors.
Secondly, there are a number of interesting sectors that have emerged in Cape Town, which investors will be particularly interested in. We conducted a study of the Cape Town economy to identify areas for growth, and what we found was that a lot of the sectors that Cape Town is doing well in are sectors that are poised for big global growth – sectors of the future.
An example is the ICT sector – we are very much the tech hub of Africa with the most tech start-ups of any city on the continent, and we also have a mature ecosystem here that can support tech companies.
In BPO (Business Process Outsourcing), we're the leader in South Africa and in Africa. There are a number of global companies such as Amazon running back-office and call-centre operations out of Cape Town. This is another sector where we want to attract more investors and where we have an attractive offering.
In terms of the renewable energy and clean-tech industries, we're also a leader. We should shortly receive national designation for a Special Economic Zone in Atlantis for the clean-tech sector, and we already account for about 60% of the manufacturing of the renewable energy component for the national programme.
We're also seeing investment into advanced manufacturing such as electronics. An example is Hisense, which is expanding its operations in Atlantis, and there's an aerospace cluster in Somerset West where there are a number of companies that are producing satellites for the global market.
So we are doing well in the knowledge economy, which is supported by the fact that we have four higher education institutions here. This is a key point for companies looking to invest as they know that we have the requisite skills base.
Cape Town is also a place where people want to come and live, so companies know they're not going to struggle to get people to come and work for them if they base themselves here.
Cape Town is also the retail capital of South Africa, with many of the retail giants headquartered here, Shoprite being an example. This is a good base for companies that are looking to penetrate the African market, given our port infrastructure, and we also have the financial and legal companies to underpin and advance an African strategy.
Are there any incentives that you offer to investors?
We're limited at local government level in terms of incentives we can offer, but we did pilot an incentive scheme in Atlantis that worked phenomenally well – the one financial incentive we were able to offer was a discount on electricity, and companies have taken that up, but actually the bigger incentive that we offer is in the efficient allocation of land. For example, a company looking to build a factory here was able to make an investment decision and within nine months buy the land from us, get all the approvals, get the building plans done, construct the factory and then open up their operation in a record time. That's where the real incentive lies, a non-financial incentive – in our ability to fast-track administrative processes.
And of course a Special Economic Zone for the clean-tech sector would offer a national incentive in terms of a lower tax rate, which is a big drawcard.
How are you taking the message about Cape Town to the world?
First, we're having three months of structured engagements with key stakeholders and partners to see what they require to get the message out about Cape Town.
Although we have initiated this campaign, we don't see ourselves as owning it – we want people to be economic ambassadors for Cape Town, to engage with us as to the kind of materials that would be useful to them when they go out on a global mission. We will then craft the collateral for them to use.
So it's not just about us pushing out a message of the City of Cape Town, but about us empowering economic ambassadors for Cape Town and giving them the materials to enable them to sell a good story about Cape Town globally.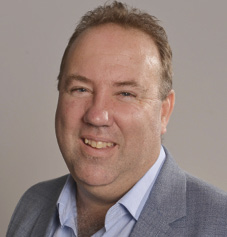 Lance Greyling has experience in the private sector, civil society and government. After some time in the corporate world he joined environmental organisation Globe Southern Africa as the programme manager for Southern Africa. In 2003, he joined the newly formed Independent Democrats under Patricia de Lille and was elected to Parliament in 2004. He spent 11 years in Parliament, serving on a number of different portfolios, including Trade and Industry, Finance, Education, Environmental Affairs and Energy. In February 2015, he took up the position of Director of Trade and Investment at the City of Cape Town.