dmg events Middle East, Asia & Africa, a leading international events company, has acquired five exhibitions, and an associated publication, focused on the construction and transport infrastructure sectors from South African media company Hypenica.
These latest acquisitions join a series of purchases and launches as dmg events continues to expand its activities in the African market. The company's events already taking place on the continent include Big 5 branded construction events in Kenya, Morocco and Egypt and SAITEX, AB7 and Coatings for Africa held in Johannesburg.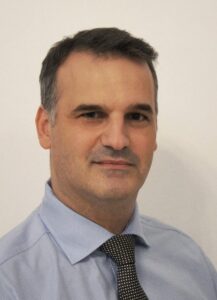 "We know Africa is a key geography for the future growth of our business, as well as those of our exhibitors and visitors," said Matt Denton, President – dmg events Middle East, Asia & Africa. "Adding these five events and the accompanying respected trade media to our portfolio is an excellent way to expand our regional reach, enabling us to leverage our sector expertise in new markets."
The acquisition of African Construction Expo, Cape Construction Expo and KZN Construction Expo are a natural fit within dmg events' existing construction portfolio. African Ports Evolution Forum and African Ports Evolution Forum – West Africa add a complementary transport element that has a natural affinity with the company's existing customer base across industries such as construction, mining, power and logistics. Finally, Concrete Trends and its digital platform www.concrete.tv gives dmg events an established channel through which to support the events as well as deliver great content and up to date business information all year round.
"Africa is a hugely important market to us so it's only natural that we will continue to look for ways to invest across the continent, either by geo-adapting existing brands, or making astute acquisitions from capable, successful businesses just like Hypenica," said Denton.
KZN Construction Expo will be the first event to take place under new ownership, with the exhibition set to kick off in Durban, South Africa, on February 7 2018, followed swiftly by the African Construction Expo in Johannesburg in May. dmg events will start to add its distinctive touches to the events right away, building up the knowledge sharing, networking and business matching opportunities that have set its existing brands apart, as well as using its reach to bring in more international visitors and exhibitors.
"It is great that we have the opportunity to see the brands we've worked so hard to create get taken to the next level by a great operator like dmg events," said Devi Paulsen-Abbott, CEO of Hypenica. "The company's approach to doing business suits our own company culture and the obvious synergy between our events will have a huge impact on the benefits the events offer to exhibitors and visitors alike."