Founded in 2018, Zindi is a Cape Town based startup and the largest African data science competition platform. Zindi works with companies, non-profit organizations and government institutions to develop, curate, and prepare data-driven challenges, to 'solve Africa's toughest challenges'.
Invest Cape Town had a conversation with Zindi CEO and co-founder Celina Lee about their work and the reasons for choosing Cape Town as their base of operations.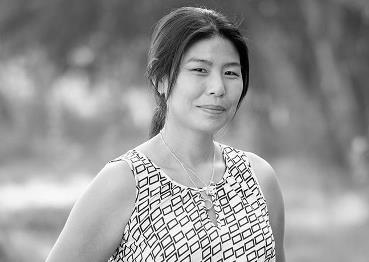 Tell us more about Zindi and how it was started?
"Zindi was created as a subsidiary of Ixio Analytics, which is a data science consulting company also based here in Cape Town. Ixio was founded by Megan Yates, a South African who has been working in data science since 2012, when data science was still a relatively new field."
Megan and her business partners decided to create Zindi, a data science competition platform focused on Africa. The platform was launched in September 2018 by Megan Yates, Celina Lee (who is originally from San Francisco) and Ekow Duker (originally from Ghana).
"Zindi came out of a realization on Ixio's part that there was a growing pool of data scientists – and potential data scientists – in Cape Town and across Africa, who were looking for opportunities to grow and apply their skills at the same time. Companies and other organisations in Africa were at this point, where they were creating massive amounts of data and being faced with this dilemma of how to take it forward and how to capitalize on the real value of the asset they are building, which is data."
According to Celina, "…many companies don't realize that there is talent in their own market, or realize how they can connect talent in their own markets. They don't know where to start, how to take the first step on that journey, it's just intimidating and they don't have the internal capacity. We're still in relatively early days in data science. Some companies obviously do have internal capacity, but a lot of them don't. It's just the way the market is moving, it's the evolution of the market."
From this realization the founders saw a huge opportunity, and Zindi was born.
"We want to create a space where data scientists in Africa can build their skills on real-life problems and real-life data sets; where they can build an evidence-based reputation and profile as data scientists; and where they can start making connections with organisations and companies in Africa that need them.
"At the same time we also want to create channels for African companies and organisations to test the market of machine learning and AI, or to just have a pipeline where they can tap into and access the talent that is out there."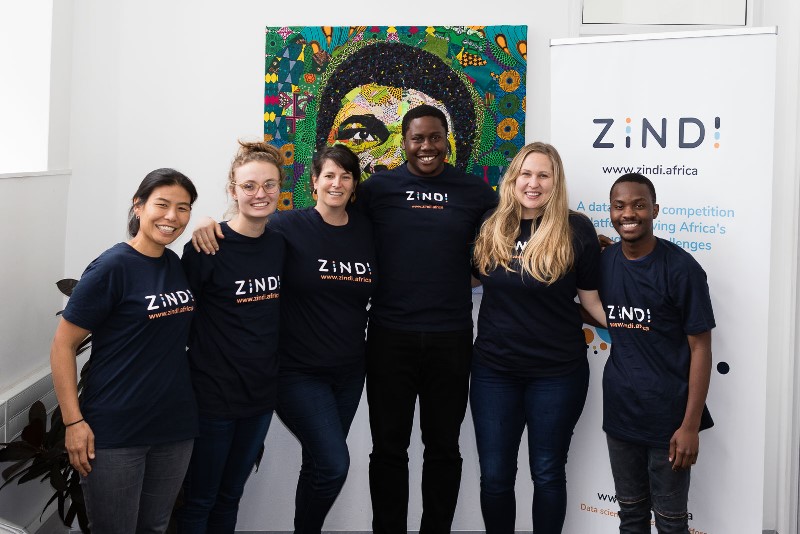 So how does it work?
"Essentially, we work with a company or other kind of organization to first identify and define a problem and then we help them design a data set that would be needed to build an AI or machine learning solution on. We post that on our platform and we open it up to the community. We have a community of over 8 000 data scientists registered on the platform and we're getting over 100 new registrations every week. It's really exciting!
"Data scientists would register on Zindi and register for the competition, which means that they accept the terms and conditions and can then access the data and essentially build machine learning models on the data."
Please tell us more about these data science competitions, or challenges.
"With the machine learning problem, the nice thing is that typically you're trying to predict something, or basically you're trying to find patterns in the data to be able to predict what will happen next or in the future. To give you an example: right now we're running a challenge with a logistics company in Nairobi, Kenya. They do package delivery within the city, almost like Uber Eats, but in their case person-to-person package delivery.
"They didn't have a good algorithm for calculating the estimated time of arrival. So the machine learning challenge that we have up there is to take all their historic data and then help them predict how long it will take for a package to deliver, taking in account what day of the week, the weather on that day, information about the driver and of course the GPS coordinates of the delivery. So it is this kind of data that we give to the data scientist to train a model on. They then build an AI/ machine learning model on that data to be able to accurately predict how long it will take for a package to be delivered.
"From this historical data set we then hide about 20-25% of the data, in other words we'll take a percentage of the data and hide the actual minutes it took for the packages to be delivered. The data scientists will then train the machine learning model on 75% of the data that they have and then they're given the last 25% as a test set where they apply the model that they've built onto the test set, and with that model they have to be able to say how many minutes each of these deliveries took. Everyone entering the competition gets the same data.
"We leave these competitions open for about 3 months and each data scientist can continue developing as many solutions as they want and can regularly check the accuracy of their models and can continue to improve their solutions. There's a live leader board, where they're ranked based on their best submission. The rankings continue to change as solutions become more accurate, until the competition ends. After three months we stop the leader board and the top three data scientists win prizes and all the code and solutions and IP is then given to the company that needed it.
"This gives the company three different perspectives on how to solve the problem and they can customize it further to fit their needs."
Was there a specific reason for choosing Cape Town as your base and are you doing any work with the local authorities in Cape Town?
"Cape Town is a great place for a tech or AI startup to be; there's a vibrant startup scene here and the talent pool that we have access to in Cape Town has been a definite benefit for us. Being close to UCT and Stellenbosch University, there is a really good pipeline of talent in the city.
"We recently launched a competition in partnership with Uber Movement and SANRAL, where we created a challenge to help SANRAL predict when and where the next road accidents may happen, using AI. We're especially focussing on the highway systems here in Cape Town. I think SANRAL has a real appreciation for the impact that AI can have on their work and on the safety of all Capetonians. They are very excited to be part of this project and they've provided us with the essential data that is needed. The competition is still open and will close on 2 February and we're very excited and optimistic about the outcome, because we'll be able to help SANRAL identify the hotspots in the City at any given hour on any day.
"I am so excited, because it can have a really tangible impact that anyone who drives on the highways in Cape Town will be able to benefit from."
(Find details about the Uber Movement SANRAL Cape Town Challenge here)
Is using AI and machine learning for the benefit of society important to you?
"Yes, absolutely. I mean, personally it's something that I'm really passionate about and one of the reasons that I'm doing this. The applications of AI has been driven by corporations that are looking to use AI to make profits, which is fine and legitimate, but what I'm really excited to figure out is how to translate those same technologies, those same approaches, for social impact.
While Zindi is a for-profit company, the company does have a social mission and are passionate about solving problems for companies and other organisations which will also have a positive impact on society.
"I would like to think that about 80% – 90% of our challenges have some kind of social impact, and that includes a lot of for-profit companies. We also work with a lot of startups. For example, we are currently working with Farm Pin, a startup here in Cape Town which is a tech company that leverage the power of satellite imagery for agriculture. We are doing a challenge to identify which kind of crops are growing on each agricultural field, using satellite imagery.
"In another example, Standard Bank hired us to host some challenges for them in partnership with their Tech Impact Challenge, which is something that they do every year, where they invite the top students from all the universities in South Africa to come together to compete. This year their theme was Machine Learning, so they partnered with us and used the Zindi platform. All of these projects absolutely have a real positive impact on people's lives."
Tell us more about Zindi's presence in the rest of Africa?
"What is nice about being in Cape Town is that while we are based here, our reach is pan-African. At the moment we have a network of Zindi ambassadors in other countries, so while we don't have offices as such in other countries, we do have a presence all over the continent. South Africa, Nigeria and Kenya currently have the most users, but other countries such as Tanzania, Uganda, Tunisia and Senegal are coming up very strongly. But we have data scientists in our network from practically every country in Africa now."
Find out how Zindi can help your organization, visit https://zindi.africa/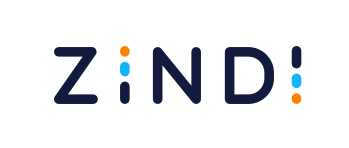 ---
Establish your business in Africa's tech hub
Cape Town is the undisputed DigiTech hub of Africa and a leading location for technology start-ups, venture capital deals and software companies. The City of Cape Town, including Stellenbosch, is now home to approximately 550 entrepreneurial enterprises that work in software development, e-commerce, information technology and many other DigiTech sectors.
Learn more here, or contact Invest Cape Town for more information about establishing your business in Cape Town:

Error: Contact form not found.