Richards Bay Coal Terminal (RBCT) is one of the leading coal export terminals in the world. RBCT celebrated its 40th anniversary in 2016. This export coal terminal opened on
1 April 1976 and has grown into an advanced 24 hour operation that has expanded from an original capacity of 12-million tons per annum to a design capacity of 91-million tons per annum. To date the terminal has moved over two-billion tons of coal.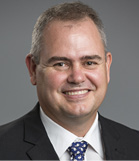 Positioned at one of the world's deep-sea ports, RBCT is able to handle large ships and large volumes. As such, the terminal has gained a reputation for operating efficiently as well as reliably. The 276-hectare site currently boasts a 2.2 kilometer long quay with six berths and four ship loaders, and has a stockyard capacity of 8.2-million tons.
RBCT shares a strong co-operative relationship with South Africa's national utility Transnet, which provides the railway services linking the coal mines to the port, and the shipping coordination of more than 900 ships per annum.
New Record
The November 2016 export tonnage of 8,023 Mt broke the previous record of 7,556 Mt (2015) by 466,218 tons, demonstrating that the terminal remains RELIABLE. This performance once again reaffirms the RBCT's capacity to handle 91 Mt/a. The new monthly record translated to an annualised rate of 97.62 Mt/a.
Providing a safe working environment
Moving coal in a safe, cost-effective and efficient manner, safeguarding the environment and stakeholders is RBCT's mission. RBCT's coal logistics activities are conducted within the framework of ISO 14001:2004 and a site-specific Environmental Management Programme. Compliance with ISO 14001:2004 is audited annually and re-certified every three years. Protection of the environment and compliance to environmental legislation remains paramount to RBCT.
RBCT has a strong focus on safety, health and well-being of employees as well as on environmental stewardship. On 19 May 2016, RBCT achieved a significant milestone in safety performance, with the landmark of five-million LTI-free man hours.

Excellence Awards
RBCT was honoured as the most-awarded business in Richards Bay in the 2016 Zululand Chamber of Commerce and Industry Business Excellence Awards. RBCT not only excelled in four critical areas of the business but also was awarded the Premium Award – for achievements across the supply chain, operations, people and safety.
RBCT was the winner in the following categories:
Logistics Business of the Year
Safety Awareness, and
SABCOHA Wellness Award
RBCT was a runner-up in the following:
Employer of the Year
Corporate Social Responsibility Award
Servicing the mining houses
The terminal provides mining houses with a world-class logistics service to export coal efficiently to Asian and European markets, among others. RBCT throughputs are directly impacted by the upstream logistics infrastructure and continue to fully utilise the terminal's design capacity. RBCT prides itself on being an efficiently run and reliable export coal terminal.
RBCT people
Over 90% of RBCT staff took part in the 2016 Organisational Health Survey. This is a survey aimed at assessing the organisational health as felt, perceived and experienced by all employees. The results improved from 2015 by 5.8%. Over 75% of respondents said they believe strongly in RBCT's strategic direction, leadership, are motivated to work for RBCT, and are willing to go the extra mile to make RBCT sustainable. RBCT continuously aims to engage, nurture and develop its people to enable the terminal to perform at its best.
Community development
RBCT continues to plan and participate in a number of social economic development programmes. In year 2016, a total of R3.1-million was invested in the Community Social Investment (CSI) projects. CSI projects are integral to RBCT as they live out our slogan: "Coal to the world, growth to the nation".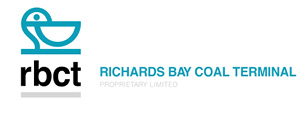 Website: www.rbct.co.za