In a project to establish a leading entrepreneurship support structure for black businesses, Black Umbrellas opened its doors in Cape Town in 2009 in partnership with the Shanduka Foundation (now known as Cyril Ramaphosa Foundation). This would be the genesis of an audacious programme that would rewrite the outlook for the success of small and medium businesses in South Africa.
The model is aimed at supporting emerging and existing black businesses through an incubation programme, so that they are able to emerge as independent, viable businesses. By providing a structured and highly subsidised programme, using a national footprint of business incubation offices, clients are afforded the business development expertise, office infrastructure and resources to create the necessary foundation to achieve sustainable growth.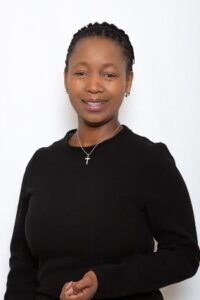 "Black Umbrellas has continued to support black-owned businesses, enabling them to thrive and continue on the path of creating jobs and making it possible for ordinary South Africans to be an integral contributor to GDP. I have been impressed by how the organisation has resiliently pushed through and supported these entrepreneurs and look forward to 10 more years of developing black-owned businesses together!" remarks Black Umbrellas Interim CEO, Yvonne Themba.
Throughout its 10-year journey, Black Umbrellas has won two International Business Innovation Association (InBIA) awards. InBIA represents 2 200 organisations across 62 countries globally. These organisations and the outstanding companies they serve are the foundation for regional economic growth in communities around the world.
The collective impact generated by Black Umbrellas' SME clients:
| | |
| --- | --- |
| Indicators | |
| Black Umbrellas Incubators | 09 |
| Businesses incubation since inception | 1 481 |
| Total jobs created and preserved | 11 828 |
| Turnover generated by SMEs since inception | R2.9-billion |
| Net asset value | R1.1-billion |
| Salaries paid | R714-million |
| Tax raised by SMEs | R193-million |
Inception – data collected since 2012
For more information or to contact Black Umbrellas, visit www.blackumbrellas.org