Supported by Apex-Brasil (The Brazilian Trade and Investment Promotion Agency) in partnership with Abinee (Brazilian Association of the Electrical and Electronics Industry), the international fair generated business of US$880-thousand, and US$5.3-million is expected for the next 12 months.
The synergy between Abinee, Apex-Brasil and the Consulate General of Brazil in Cape Town enabled networking through meetings and seminars with the distinguished participation of the Consul-General of Brazil in Cape Town, Mrs. Carmen Ribeiro Moura and a team specialized in strategic and relevant topics for Brazilian exhibitors at the fair.
It is worth mentioning that the business round contracted to support the companies during the fair, added to the visitors of the fair, generated 312 meetings held over three days of work, of which 264 are new contacts.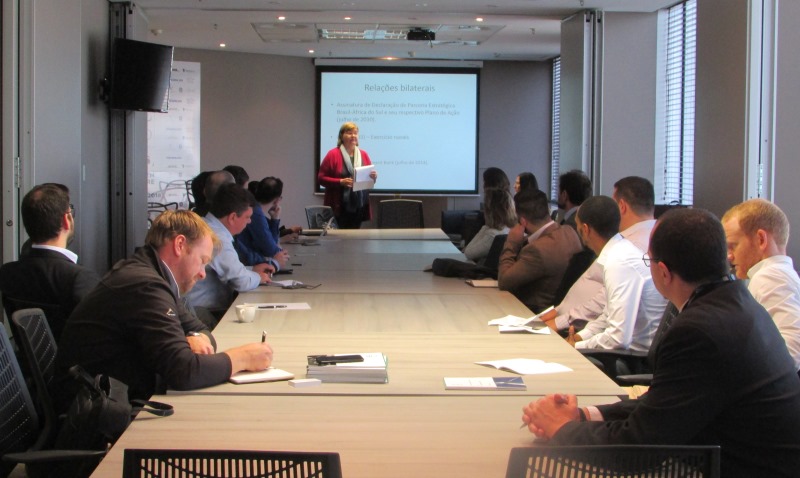 "In less than 3 years of Sector Project between Abinee and Apex-Brasil, the electrical and electronic industry breaks through barriers and reaches the African continent through South Africa with a team of 11 extremely qualified companies ready for the opportunities and challenges African Union Week 2019. In addition to South Africa, contacts were made with the United States, Namibia, Tanzania, Mozambique, Botswana, Lebanon, India, Angola, Zimbabwe and Nigeria. We will continue to support the sector through the sector project, in what concerns the export promotion and and foreign direct investment attraction with the objective of transforming the new contacts in realized businesses", says the foreign affairs manager of Abinee, Giselle Hipólito.
Participating companies:
Altus
Brilliant Soluções para o Setor Elétrico LTDA
Criem Imports LTDA
Fame Fábrica de Aparelhos e Material Elétrico LTDA
Indústria Eletromecânia Balestro LTDA
Inova Sistemas Eletrônicos LTDA
Lorenzetti S.A.
Minipa do Brasil
Montrel Controles Eletrônicos LTDA
Nova Motores e Geradores Elétricos LTDA
Olivo S/A – Produtos Elétricos

About Electro-Electronic Brasil
The Electro-Electronic Brasil program is the result of the agreement between Abinee and Apex-Brasil (The Brazilian Trade and Investment Promotion Agency), with the objective of promoting foreign trade in the electric and electronic sector.
The initiative includes several commercial promotion actions, such as participation in fairs, missions, business roundtables, market studies, buyer projects, among others.
The program currently has 100 participating companies that together export 207 products to 134 destinations, covering the areas of industrial automation, electrical and electronic components, telecommunications, electrical installation material, industrial equipment, electronic security and GTD.
---