Could you give an overview of the facilities and capacity of the airport?
In terms of capacity, over the previous financial year, the airport processed a total number of 34 348 Air Traffic Movements, which produced 393 471 passenger movements. This is an 8% increase on the previous financial year's movement, and a 5% increase compared to budget. This is good considering the current slow growth in the national and provincial market.
Bram Fischer International Airport has excellent facilities, which include two intersecting runways, that assist with landing and taking off from the alternate runway should it not be conducive for the main runway to be used. This almost eliminates chances of having to divert traffic due to heavy or swirling wind movements.
What services do you offer to businesses?
Bram Fischer International Airport is the main aviation hub in the Free State. We carry a diversion status for the country, which means that if an aircraft cannot land at its destination due to weather or technical challenges, our airport is the next point of diversion. Bram Fischer International Airport is well positioned to offer a national distribution and collection point to exporters and importers of light cargo. The size of the infrastructure enables quick processing of imports and exports efficiently.
We are well positioned to relieve pressure from OR Tambo International Airport, while ensuring growth of the Free State province.
What opportunities for development are there at the airport?
There is vast undeveloped land near the airport. Airport Company South Africa's drive is to focus on non-aeronautical revenue that can be generated through proper analysis of the business demand and availability within our region, province and national economy at large.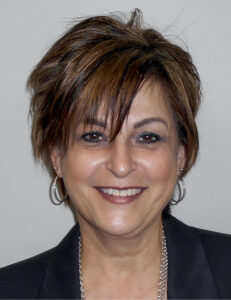 Esmaralda Barnes was appointed as South Africa's first woman manager of an international airport at Pietersburg in 1996. She then moved to Matavia Airlines, where she managed their South African operations before moving to the UAE, followed by a short stay in The Gambia. In 2001, Esmaralda was approached by the South African Civil Aviation Authority to take over the management of Pietermaritzburg Airport. In 2003, Airports Company South Africa appointed Esmaralda as Airport Manager at Upington, and was transferred to Bram Fischer International Airport in 2013.