---
Local non-fiction: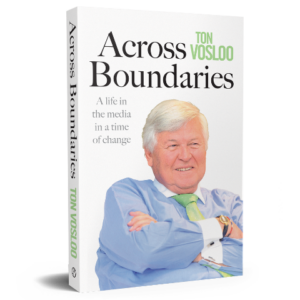 Across Boundaries: A lifetime in the media in a time of change
By Ton Vosloo
Ton Vosloo is one of South Africa's most widely admired newspapermen and businessmen. Under his leadership, Naspers evolved from a print group into a media giant with investments across the world.
In his memoir, Vosloo tells the story of his remarkable career, spanning fifty-nine fractious years – years that saw a great many changes in South Africa, in the media and politically.
Also available in Afrikaans.
---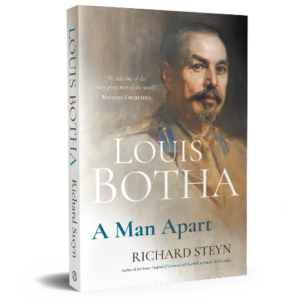 Louis Botha: A Man Apart
By Richard Steyn
Louis Botha was the first Prime Minister of the Union of South Africa, a union he did much to create in the decade after the devastation of the Anglo-Boer War.
Botha was a globally respected figure – he and Jan Smuts effectively operated as a double act in South Africa and on the international stage before Botha's untimely death in August 1919 at only 57. In A Man Apart this tragically short life is illuminated in full.
---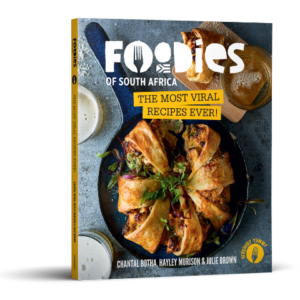 Foodies of South Africa: The Most Viral Recipies Ever!
By Chantal Botha, Hayley Murison & Julie Brown
Local is extra lekker in this cookbook that brings you mouth-watering recipes like Pap in a Pumpkin, Cheesy Braai Bombs, A-maize-ing Chakalaka Dippers, Croque Meneer and Steri Stumpie Hot Chocolate.
Foodies of South Africa is synonymous with epic recipes, wicked combos, extra cheesy delights and dripping sauces.
With over 800 000 followers on Facebook, including a few local celebrities, Foodies of South Africa's videos have gone viral.
---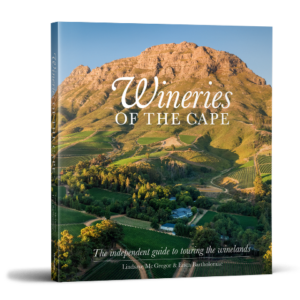 Wineries of the Cape: The Independent Guide to Touring the Winelands (3rd Ed)
By Lindsaye McGregor
From historic gabled manor houses to contemporary wineries, quirky family-run farms to iconic estates, country picnics to world-class fine dining restaurants, Wineries of the Cape profiles 58 of the very best visitor experiences in the Winelands.
All are within easy reach of Cape Town, and a top-notch wine selection is at the core of each of the wineries chosen for inclusion in the book.
---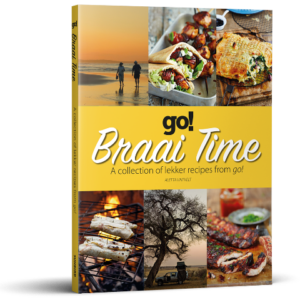 Braai Time: Lekker recipies from go!
By Aletta Lintvelt
The beloved South African outdoor and travel magazines, Weg! and go!, aren't only favourites for their off-road tips and photography of far-flung destinations.
The magazines have distinguished themselves too for their local-is-lekker finger-licking recipes, perfect for the camp-fire or home-braai.
Braai Time is a big, bold braai guide filled with delicious ideas for Summer 2019.
Also available in Afrikaans.
---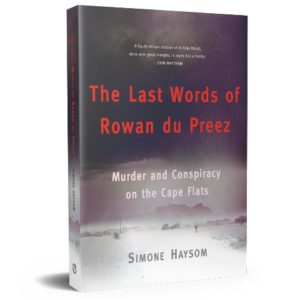 The Last Words of Rowan du Preez: Murder and Conspiracy on the Cape Flats
By Simone Haysom
Simone Haysom takes us into the heart of a mystery: was Angy Peter framed by the police for a murder she did not commit?
Or was she, as the State argued, 'a wolf in sheep's clothing', who won a young man's trust then turned against him, in the most brutal way?
Simone Haysom spent four years meticulously researching this case and the result is a court-room drama interwoven with expert opinion and research into crime and the state of policing in the townships of South Africa.
---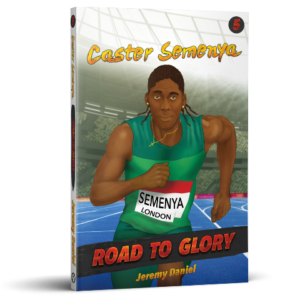 Caster Semenya: Road to Glory
By Jeremy Daniel
Growing up in poverty in Limpopo, Caster's early experiences at school are marked by many ups and downs: while her friends and family accept her for who she is, she is constantly bullied for her appearance.
Battling controversy over her gender on the track and in the media, she nevertheless goes on to win gold at the 2016 Olympics, becoming an ambassador for South Africa.
Caster Semenya is part of the 'Road to Glory' series.
---
Pick of the month: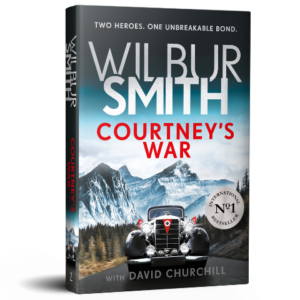 Courtney's War
By Wilbur Smith
Paris, 1939 – Torn apart by war, Saffron Courtney and Gerhard von Meerbach are thousands of miles apart, both struggling for their lives.
Confronted by evil beyond their worst imaginings, the lovers must each make the hardest choice of all: sacrifice themselves, or do whatever they can to survive, hoping that one day they will be reunited.
Courtney's War is an epic story of courage, betrayal and undying love that takes the reader to the very heart of a world at war.
Buy Courtney's War now:
---
For more information:

Stay in touch by following us on Facebook, Instagram, Twitter, and Youtube.