After carefully considering more than 15 submissions, including proposals from other property sector heavyweights, Deloitte awarded the tender for its sizeable purpose-developed offices to Atterbury.
Atterbury is a leading South African property investment and development business. It is developing the new Deloitte Gauteng office on behalf of a 50/50 joint venture between co-owners Atterbury and JSE-listed real estate capital growth fund Attacq Limited.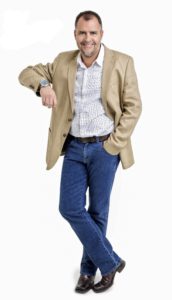 Louis van der Watt, CEO and co-founder of Atterbury, says: "We are thrilled to win this tender in a highly competitive environment, once again highlighting Atterbury's ability to provide a deep understanding of Deloitte's business and property strategies and to develop solutions to help achieve them. We look forward to working with this respected firm. This development continues Atterbury's track record of creating flagship corporate head offices and top quality real estate assets for leading national and international blue-chip businesses."
Deloitte's new premises will be developed in the sought-after location of Waterfall in Midrand, Gauteng joining a number of leading corporates consolidating their operations in what is fast becoming South Africa's leading business destination. The total estimated development cost is in excess of R1-billion.
Mike Jarvis, Chief Operating Officer of Deloitte Africa, says: "The consolidation of our Johannesburg and Pretoria offices into one Gauteng office in Waterfall City promises to be an exciting journey. We are quickly outgrowing both existing office spaces and are now in a position to bring together approximately 3 700 of our people into one, new, custom-designed building in what is clearly an attractive corporate destination. Deloitte is constantly looking for ways in which our people can make a meaningful impact to our clients, talent and communities. This move will help us do exactly that by gearing our operations to attract the best talent and serve our expanding market."
The ultra-modern premises will comprise 42 500 m² of quality workspace, which will consolidate Deloitte's current Woodmead and Pretoria offices in a single central location. The building has space capacity for close to 5 000 people.
It will enjoy prime position right on the Allandale interchange of the N1 highway. The offices will boast exceptional access and visibility, with major highway frontage at the eastern side of the bustling and burgeoning Waterfall City.
The landmark new Gauteng office premises consist of a ground floor with six stories of offices and four basement parking levels including nearly 2 000 parking bays. Innovative commercial architecture practice Aevitas designed the new Deloitte headquarters, which will comply with a Silver LEED (Leadership in Energy and Environmental Design) Green Rating on completion.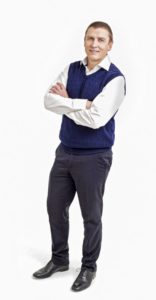 Green building is all about designing, building and operating buildings in a sustainable way. It produces environmentally innovative workspaces that create inspiring environments which promote productivity and well-being. Green buildings are proven to be cost effective and have meaningful impacts in mitigating against climate change. In this way, its new Gauteng office complements Deloitte's purpose to make an impact that matters.
Coenie Bezuidenhout of Atterbury Property Development, comments: "This coupe is a culmination of a combined effort of the multi-disciplined team of experts within our Atterbury team, backed by our competitive deal-making acumen. We look forward to welcoming Deloitte to its new premises."
Bulk earthworks for the project will start in August 2017, with construction commencing on Deloitte's new Gauteng office in the final quarter of this year. The development will be complete in the first quarter of 2020. Deloitte will begin operating from its new South African base from April 2020.