By John Young
The Northern Cape towns of Carnarvon, Aggeneys and Keimoes are not the first places where analyses of economic growth in South Africa normally begin – but there is good reason to look carefully at what is going on in this dry and remote region.
Carnarvon, just north of the N1, is best known for dorper sheep, low hills and wind pumps but this has changed since the Square Kilometre Array project chose the area for the erection of the very latest in radio telescope technology. A multi-national project of awesome potential, construction on the project will run to hundreds of millions of euros and is already sparking interest in technical subjects in schools of the Northern Cape and at South Africa's newest university, Sol Plaatje University, in Kimberley.
About 300 km north-west, the tallest structure in South Africa (taller than the Ponti City tower in Johannesburg) has been erected near Keimoes between Upington and Kakamas. Keimoes is not entirely unfamiliar with fame: the area's sultanas are world famous and Orange River Wine Cellars does important work on the banks of the Orange River, but the scale of the nearby solar thermal project is vast, and the technology is significant. Khi Solar One (pictured below) is a joint venture between Spanish form Abengoa Solar, the Industrial Development Corporation (IDC) and the Khi Community Trust.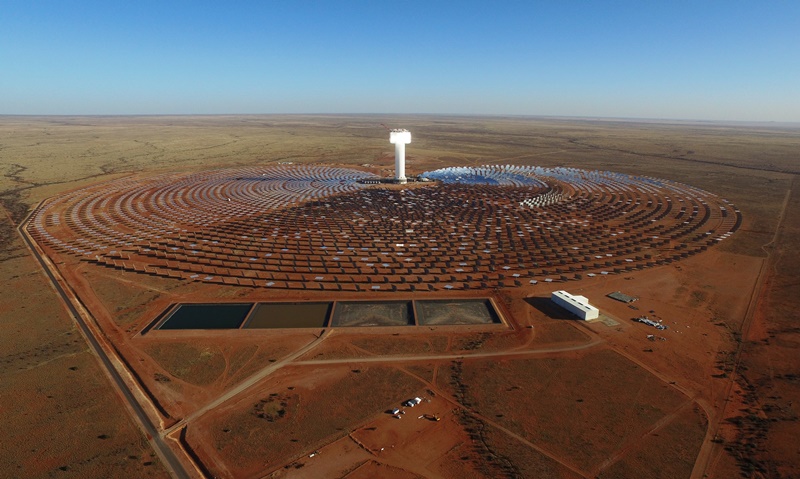 Concentrated solar power is a more expensive method of generating power from the sun than photovoltaic (PV) systems, but the potential for storage is greater. While the Northern Cape is the national leader in solar power, the Eastern Cape has attracted more than half of the wind power projects in the Renewable Energy Independent Power Producer Procurement Programme (REIPPPP).
The effect of the introduction of renewable energy into the South African energy market has been noted at a macro level in several ways, but now it is showing at micro level as well.
An announcement by infrastructure development group Raubex in October 2019 that it was experiencing strong growth because of contract work related to renewable energy was just one indicator of a massive shift that is starting to happen. For several years, South Africa's construction and engineering companies have been stressed, with many commentators blaming a lack of infrastructure investment from central government and state-owned enterprises for this state of affairs. Renewable energy may well offer the route back to profitability.
Aggeneys is a about 240 km west of Keimoes, and close to Springbok. It's always been a mining town and is the base for the Black Mountain project which produces copper, lead and zinc, with silver as a by-product. Vedanta Zinc International has launched a project nearby which will deliver 600 000 tons of zinc annually once phase three is complete. It is the biggest current mining project in South Africa, having attracted $400-million in investment so far. There is a possibility of a new smelter and refinery being built to service this digitally advanced mine.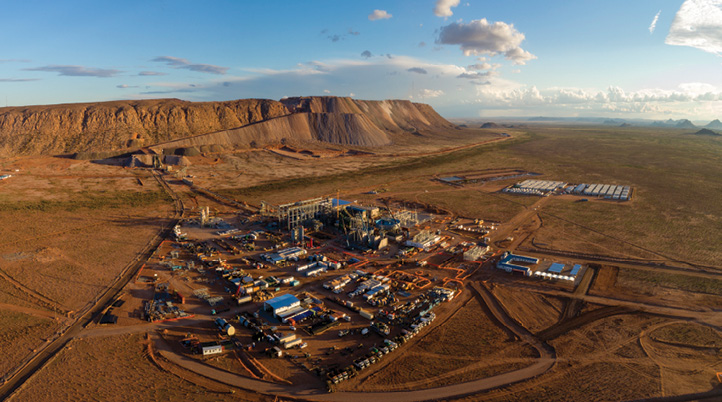 Agriculture and tourism
Basing economic growth on a devaluing currency is not always the best long-term method of boosting economic growth, but high-value agricultural exports and increased numbers of high-spending international tourists hold some promise for helping to get the South African economy back on a growth path.
Horticulture in particular is seen as holding great potential not only for increased earnings, but for creating jobs. The same holds true for tourism. StatsSA reported that the tourism sector created 31 752 net new jobs in 2017 and Wandile Sihlobo of Agbiz has written about how every hectare of blueberries planted needs 2.64 workers.
When assessing South Africa's prospects and suggesting solutions, the country's history of economic and social exclusion and current unemployment figures must be part of the equation.
Another new area that holds great potential for the South African economy is the Oceans Economy.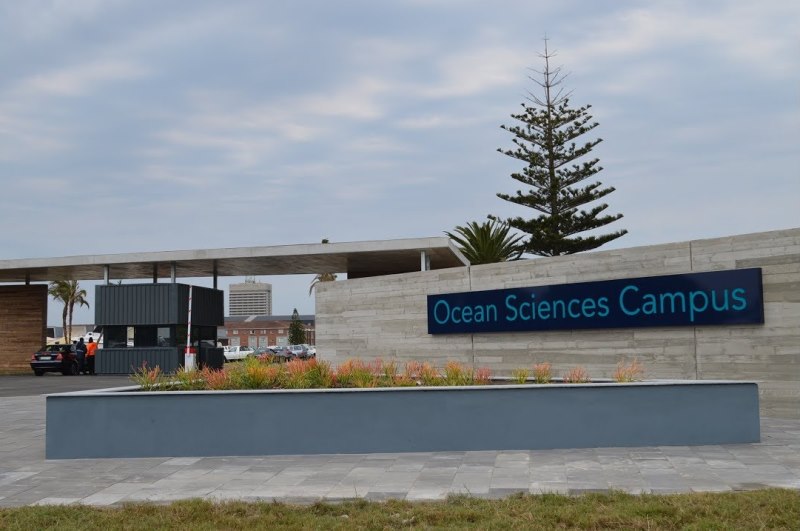 South Africa has 3 000 km of coastline and the extent of the country's territorial waters is greater than its land size. And yet the country does not have a merchant marine fleet and only scrapes the surface in terms of the percentage of repair and maintenance of boats and oil rigs which could potentially bring work to its ports.
What is also called the Blue Economy has enormous potential for economic growth and concomitant job creation. National government wants to see the Oceans Economy contribute a R177-billion to gross domestic product by 2033. This is part of the National Development Plan (NDP).
National strategy on the Oceans Economy is also aligned with Operation Phakisa, a plan that targets sectors that can best achieve quick returns in terms of growth and job creation. The four target areas within the maritime strategy are: aquaculture; offshore oil and gas; marine protection and governance; marine transport and manufacturing. Transnet National Ports Authority is spending heavily on upgrading the nation's ports.
One statistic illustrates the potential: South Africa does maintenance on only 5% of the 13 000 vessels that use its ports, and services 4-5% of the approximately 130 rigs that pass along the coast each year. Large quantities of oil are transported around the Cape Point every year: 32.2% of West Africa's oil and 23.7% of oil emanating from the Middle East.
Traditional strengths
Great mineral wealth has underpinned the South African economy ever since the first diamond was stumbled upon in 1867. Gold was found soon after and that industry effectively saw to it that South Africa became an industrialised nation. Now those gold mines are tapering off in production volumes, but coal, iron ore and platinum reserves are impressively large.
The grains of the central regions of the country, together with the fruits and vegetables of Mpumalanga and Limpopo, the wines and grapes of the Western Cape and the sheep and mohair of the Eastern Cape, all contribute to a diverse and vibrant agricultural sector. There are many strong agricultural companies in the sector. KwaZulu-Natal is the country's leading sugar area and has a strong suite in forestry and paper production.
Automotive manufacturing and automotive components are doing well, with major investments by most of the major marques and increased exports a feature of the sector.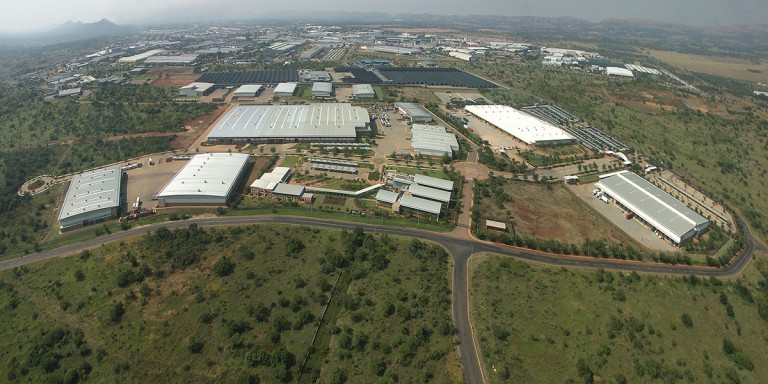 The publication in 2018 of a new Integrated Resource Plan (IRP) is another symptom of the type of increased certainty that an economy needs in order to thrive. The IRP is a road map for South Africa's electricity generation and the previous administration seemed determined to push for an expensive nuclear programme.
The latest plan confirms that the already hugely successful drive for renewable energy will be continued and expanded. Apart from being greener and cheaper, the renewable energy programme has also attracted lots of foreign direct investment (FDI) and provided new employment opportunities.
Special Economic Zones (SEZs)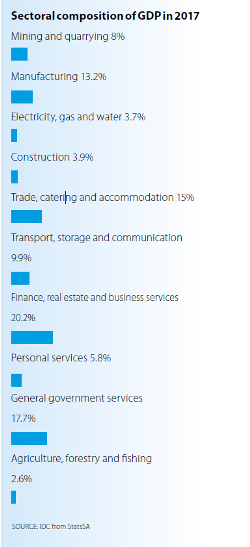 South African industrial planners have turned to Special Economic Zones (SEZs) as a model for manufacturing goods locally to replace imports.
South Africa has several existing Industrial Development Zones (IDZ) and a Free Trade Port (FTP). The Coega IDZ (Nelson Mandela Bay Metropole) and the Dube TradePort at the King Shaka International Airport outside Durban are two well-known examples. Other licensed IDZs are at Saldanha Bay, East London and Richards Bay. A process has begun to have them all called SEZs.
A new SEZ has been formally declared in the northern part of Limpopo, the Musina-Makhado SEZ. The Upington SEZ in the Northern Cape is eagerly awaiting its licence, as is the Tubatse SEZ in eastern Limpopo.
Key goals behind the establishment of SEZs are to encourage industries to develop in clusters, leading to economies of scale, skills-sharing and easier access by suppliers. The creation of industrial infrastructure also serves to attract investment and promotes further development.
Apart from attracting foreign direct investment and boosting employment, SEZs can also play a role in helping to add new sectors or sub-sectors to an economy.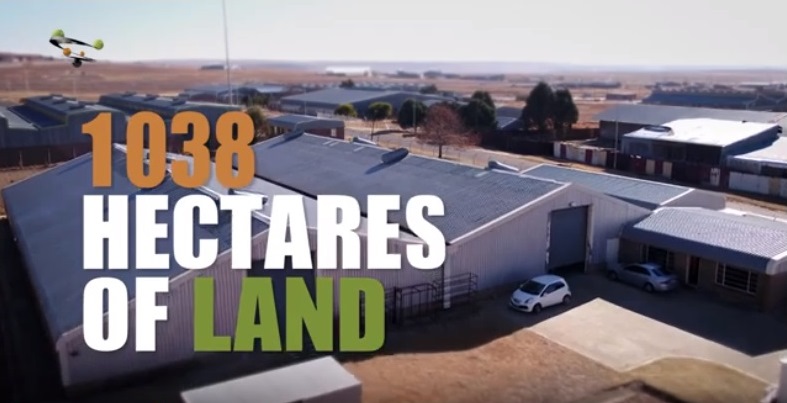 South Africa is targeting a variety of sectors in SEZs around the country, but there is a decided emphasis on beneficiation, mainly of minerals but also of agricultural products. There is a strong belief that South Africa can do much more with the product of its soils – whether that be using manganese to convert iron into steel or creating fruit juices out of apples and pears.
Special Economic Zones are created in terms of the Special Economic Zones Act of 2014 (Act 16 of 2014). The act defines an SEZ as "geographically designated areas of the country that are set aside for specifically targeted economic activities and supported through special arrangements and systems that are often different from those that apply to the rest of the country". Lower corporate tax rates and duty-free imports are among the advantages that accrue to investors.
Investing in South Africa
The South Africa Investment Conference 2019, held in Sandton, Johannesburg, from 5-7 November 2019, is the second such conference, held under the leadership of President Cyril Ramaphosa and represents a major plank in the big drive of his administration to encourage inward investment.
At the first such conference, commitments to the value of more than $20-billion were made in the course of discussions about how best to create partnerships and grow the South African economy.
South Africa provides active support for investors by providing a wide range of incentives, including a comprehensive suite of tax incentives for investment in Special Economic Zones (SEZs).
Information on this page is taken from the executive summary of "The case for investing in South Africa. Accelerating economic growth by building partnerships", published by the Department of Trade, Industry and Competition (the dtic).
Key facts
South Africa offers a unique combination of developed-world infrastructure and logistics networks, and a diversified emerging market (EM) economy offering low sectoral concentration risks.
Its gross domestic product (GDP) of R4.65-trillion ($349.4-billion at the average $/R exchange rate for 2017) represents circa 16% of Africa's GDP.
The composition of South Africa's GDP is similar to those of developed economies, diversified and positioned to generate sustainable long-term returns on invested capital.
Fact File: Republic of South Africa
Investment environment
Ranked number one in Africa with regard to Strength of Investor Protection (21st globally) and Protection of Minority Shareholders' Interests (30th globally).
Ranked 31st in the world in terms of Efficiency of Legal Framework in Settling Disputes.
Progressive constitution.
Independent judiciary provides respect for the rule of law.
Actively addressing corruption.
Meaningful contributor to global governance.
South Africa has produced solid financial returns. The Johannesburg Securities Exchange All Share Index has outperformed other emerging market indices since the start of the new millennium.
FDI
The overall stock of foreign direct investment (FDI) in the economy represented 42.8% of GDP in 2016, up from 5.8% in 1994.
Inward FDI has been traditionally dominated by European investors, particularly from the United Kingdom.
Fast-growing presence of Asian investors in recent years, predominantly from China.
Raising capital
Twelve initial public offerings (IPOs) in 2017 with total proceeds of $2.3-billion, compared to $261-million in 2013. A total of 44 IPOs over the period 2013 to 2017, collectively totalling $4.8-billion.
Five of the top 10 IPOs by value in Africa in 2017 were raised in South Africa.
A total of 251 further offerings (FOs) in 2017 (collectively valued at $37.6-billion), up from 35 FOs (totalling $4.6-billion) in 2013.
South Africa accounted for seven of the top 10 further offerings in Africa in 2017.
Online resources:
---
Find more insight into the economy of South Africa in the 2020 edition of South African Business: