The Automotive Industry Development Centre (AIDC) has been a proud participant in Automechanika Johannesburg since the show was launched in 2009. This event serves as a platform to position South Africa and Gauteng in particular as the automotive investment destination of choice in Africa. The show also provides a good networking opportunity for local and international exhibitors.
Automechanika is a well-established global brand that is well received in every country where it has been hosted. We are hopeful that this year's show will exceed the previous successes of Automechanika Johannesburg.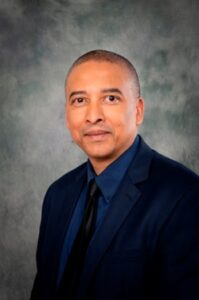 The AIDC has once again capitalised on the advantages of participating in the largest B2B automotive trade fair globally. In the past, Automechanika Johannesburg attracted international exhibitors from Germany, Italy, Spain, and Asia. We have no doubt that we will see them returning in greater numbers to represent their countries at Nasrec.
The AIDC, a subsidiary of the Gauteng Growth and Development Agency, supports the Government Strategy to deepen automotive manufacturing and achieving the objectives of the SA Automotive Masterplan to develop a globally competitive automotive industry. Ultimately this will actively contribute to the sustainable development of transforming South Africa's productive economy, creating prosperity for industry stakeholders and broader society.
Automechanika Johannesburg 2019 promises to be another blockbuster event with its vast array of topical discussions, workshops and exhibitions.
We highly recommend that all automotive organisations, government departments from all spheres of government, its agencies and all other stakeholders seeks participation. It is encouraged that those who wish to focus on economic development, growth, foreign direct investment and export opportunities participate in Automechanika Johannesburg 2019.
Event dates: 18 – 21 September 2019
Venue: Expo Centre, Nasrec
For more information about the AIDC, visit www.aidc.co.za