Overview of the Food and Beverages sector in South Africa
Food and beverages make up 26% of the South African consumer products sector, just ahead of agri-business (25%), diversified companies (23%) and sugar producers. Between 2009 and 2016 the sector grew by 2%. Most recent capital expenditure has targeted improving efficiency rather than expansion of production.
Some of the biggest companies in the sector are Tiger Brands, RCL Foods, Pioneer Foods, Clover, AVI and Astral.
The food and beverages sector employs about 230 000 people. Beverages account for just over 4% of all manufacturing sales while food is responsible for 13.5%. Within the sector, beverages accounts for 24% of sales. One quarter of the 37% of national GDP that is generated by agri-industries derives from agri-processing.
Gauteng, the Western Cape and KwaZulu-Natal are the leading provinces, with about half of the companies in the sector located in Gauteng. There are approximately 4 000 food-processing companies in Gauteng, employing more than 100 000 people. South African Breweries is spending R2.8-billion on expanding two of its three Gauteng breweries. Heineken's brewery at Sedibeng is undergoing its second expansion since it opened in 2010.
Nestlé operates four manufacturing plants in the province and has invested heavily in increasing production volumes. Tiger Brands runs six plants in Germiston that produce a range of meat products, and the establishment of a new tomato sauce plant and pasta plant rank among the company's recent investments in the province. McCain Foods produces frozen vegetables for the Gauteng market.
Global consumer goods company Unilever, whose plant in Durban is shown above, has invested nearly R4-billion in recent years, including R600-million in a Gauteng ice-cream factory that will boost the company's drive into Africa.
This highlights a trend across the food and beverage sector. In 2016 Nestlé South Africa invested R1.2-billion in adding instant coffee to the products it makes in South Africa. RCL Foods, formerly Rainbow Chickens, has been on an aggressive run of acquisitions. RCL is reconsidering its business model with a thought to producing fewer frozen chickens and doing more in the fast-food sector.
Although the South African poultry business took a knock because of the relaxation of import duties, it is still a big sector. Earlybird Farm, one of Astral's operations, processes 800 tons of chicken per day at its two factories in Olifantsfontein. RCL operates 18 farms and two feed mills in Gauteng alone. Daybreak Farms, an AFGRI operation in Springs, produces about 650 000 broilers every week.
By volume and value, the Joburg Market is the biggest in Africa. There are 55 cold rooms that can accommodate 4 561 pallets of fresh produce at any one time. An average of 10 000 buyers congregate daily on the market's 65 000 m² of trading space.
The Eastern Cape provides approximately a quarter of South Africa's milk, and the industry is further expanding as producers tend to favour high-rainfall coastal areas. The Coega Dairy in the Coega IDZ produces the brand Coastal, sells milk to all parts of South Africa and manages the Famous Brands Cheese Company.
The province's farmers mostly sell raw milk to two processors: Parmalat and Clover. Small-scale dairy farming presents an opportunity to develop the industry in the former homeland areas, especially in a range of previously untapped products such as milk powder, speciality cheeses and long-life milk.
Clover makes UHT/fresh milk in Port Elizabeth and Dairybelle manufactures natural cheese, processed cheese and speciality cheeses in Cookhouse near Somerset East. Ouma Rusks are still made in Molteno, the small rural town where they were invented. Cabdbury Chocolates operates a big site in Port Elizabeth and Nestlé makes 11 kinds of chocolate at its factory in East London.
Excellent agricultural produce, good manufacturing capacity and a skilled workforce give the Western Cape a competitive advantage.
Famous Brands has bought a famous Western Cape brand in its drive for greater backward integration. Lambert's Bay Foods supplied Famous Brands restaurants with chips for two decades. With its purchase from Oceana, Famous Brands now has greater control over one of the vital items on the menu of its 26 restaurant brands, including Wimpy, Steers, Fishaways and Mugg & Bean.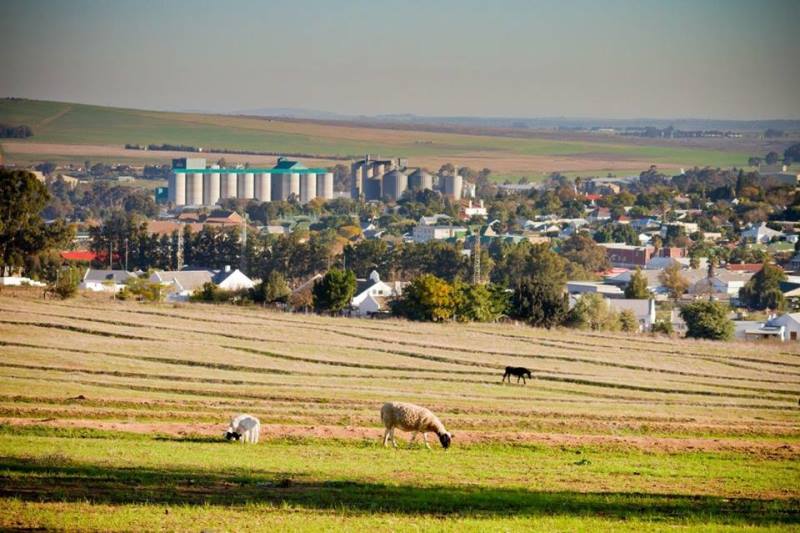 The wheat-growing areas of the Swartland host several mills such as Sasko's facility in Malmesbury. Bokomo has several manufacturing facilities in areas such as Atlantis, Epping, Ndabeni near Pinelands, Worcester and Bonnievale. Safari Vinegar is based in Strand and there are two Heinz manufacturing plants at Wellington and Atlantis. The Western Cape has about 16 000 commercial pork sows and produces a quarter of South Africa's milk.
Nestlé produces condensed milk and milk powder in Mossel Bay and canned pet food in Cape Town. Tiger Brands makes mayonnaise in Bellville and has also invested heavily in its prepared meals plant in Cape Town.
SABMiller's Newlands brewery is one of the busiest in the country as it is responsible for providing product for a very large geographical area.
The fast-food and family-restaurant franchise sectors are sophisticated and cover a broad range, from the indigenous Spur and Nando's brands to international giants such as KFC, McDonald's and recent arrival of Burger King. Nando's, the Portuguese-chicken chain, has done very well internationally, and is a phenomenon in Britain. Wimpy is the second largest-franchise operation in SA (after KFC).
Online resources
Agricultural Research Council: www.arc.agric.za
National Agricultural Marketing Council: www.namc.co.za
FoodBev SETA: www.foodbev.co.za
Perishable Products Export Control Board: www.ppecb.com
South African Association for Food Science and Technology: www.saafost.org.za