Ranked as some of Johannesburg's most affluent and top suburbs among discerning home buyers, Parktown and Westcliff are older, established areas characterised by spacious luxury mansions set among tree-lined streets.
These northern suburbs are also home to select designer, and outstanding Heritage homes sought after by purchasers who appreciate not only fine architecture and living in one of the city's most desirable suburbs, but who also have a desire to own a little piece of history.
"Home to successful entrepreneurs and captains of industry, Parktown and Westcliff continue to attract buyers looking for expansive properties and appealing character homes in a sought-after location," say Kimberly Dods and Carol Truter, Pam Golding Properties area specialists.
According to the South Africa Wealth Report 2018 by AfrAsia Bank and New World Wealth, in 2017 Parktown and Westcliff were ranked among the most popular suburbs for multi-millionaires, (individuals with net assets of +US$10-million) owning homes priced over $10-million. They are ranked along with suburbs including Houghton, Sandhurst, Hyde Park, Bryanston and Saxonwold.
Dods and Truter say homes in Westcliff and Parktown remain in constant demand thanks to the suburbs' ideal locations close to major arterial roads and the Johannesburg CBD with an array of good schools, shopping and dining facilities to choose from.
In the exclusive suburb of Westcliff, homes are priced from R10-million upwards, depending on what the property offers.
"To date, the highest priced paid for a property in the area is R38-million."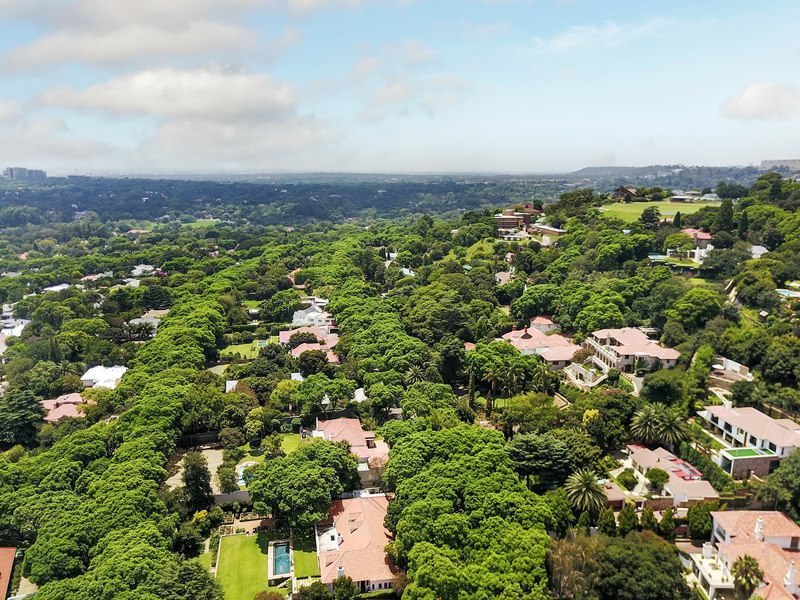 Prestigious Sir Herbert Baker home on the market
Among the exquisite homes that have recently come onto the market, the agents have on their books an exceptional family residence designed by Sir Herbert Baker called 'Earnholme', a prestigious Heritage-listed home built in 1910, priced at R20-million (top image).
Meticulously preserved, having been renovated in 2014, and set on an erf of 2 689 sqm, the home boasts five bedrooms and four bathrooms, includes a cottage with two bedrooms and two bathrooms plus staff accommodation comprising one bedroom and one bathroom.
The entrance porch still has the original chauffeur's bench, leading to an elegant lounge with built-in bookcase around the fireplace, beamed ceiling and double doors opening onto the manicured gardens.
The house has an impressive entertainment terrace, a previous addition designed by Philip Watermeyer, with a large wood-burning fireplace surrounded by sandstone and exposed rafters, as well as a bespoke gourmet kitchen and state-of-the-art security system.
A Heritage home chooses you
"Heritage homes are romantic, charming, full of character and have a real soul – and we have generally found that buyers of these homes don't set out to buy this type of property, rather, a Heritage home chooses its owner," say Dods and Truter.
They explain that Heritage homes are a legacy purchase. For years to come, your family and future generations will gain enormous pleasure from living in a home steeped in history and character.
"Many of these homes also include feature gardens that have been years in the making and have a history all of their own. To live in one of these gems is a privilege, pleasure and dream come true," they say.
Heritage homes can be found everywhere in the country, from the smallest towns in the Karoo to cities. In Johannesburg, Westcliff and Parktown have some of the finest Heritage homes with beautiful examples in Mountain View, Houghton and Kensington.
By definition, a Heritage home is older than 60 years, however, it doesn't mean that because a property is 60 years it is deemed a Heritage property. To establish if it meets the criteria, an owner would need to obtain the opinion of a Heritage Consultant or the Provincial Heritage Resources Authority Gauteng.
If it is deemed a Heritage property, which the new owner wishes to refurbish, guidelines will be provided regarding what they can and cannot do with the property. It is also advisable for the new owner to use the services of a Heritage architect who understands the rules and regulations and has a track record in dealing with Heritage Authorities.
Depending on its grading, each Heritage home varies greatly as to what you may or may not do.
"The market value of these special gems varies from suburb to suburb, and some are absolutely priceless while others may need considerable restoration and refurbishment," add Dods and Truter.