FleetFirst is currently taking care of over 200 000 trucks in 28 European countries, helping fleet operators to reduce both downtime and total cost of ownership. FleetFirst has arrived in the South African market for the first time, through TrenTyre.
FleetFirst provides premium quality tyres and service support as well as round-the-clock roadside assistance. This cradle-to-grave approach ensures optimised fuel economy and longer tyre life as well as reduced down-time through the efficient maintenance and roadside assistance that TrenTyre will be able to offer its customers in the commercial segment. Through FleetFirst, which comprises a one-stop service solution, TrenTyre will be able to offer customers a comprehensive range of fleet efficiency services that are built around customer needs, and the versatility to choose between services. In addition to this tyre management solution, it gives fleet customers price security, peace of mind and reduced paperwork.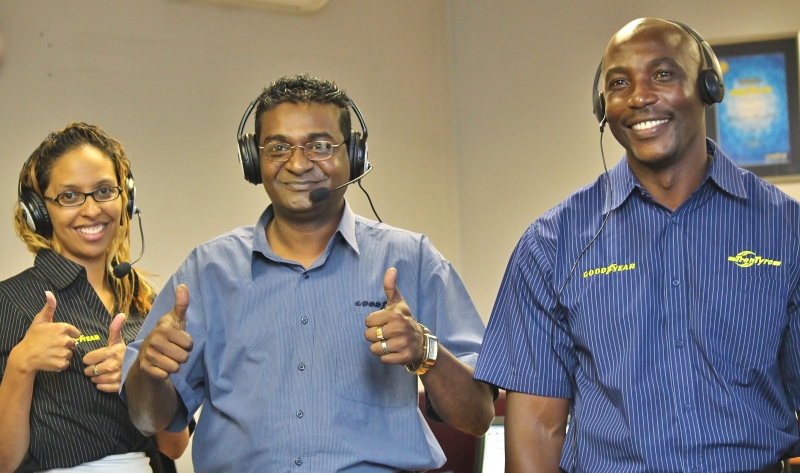 FleetFirst service comprises TruckForce Mobile Vans network, supported by ServiceLine 24h national roadside assistance as well as the FleetOnlineSolutions. What distinguishes FleetFirst is that its range of services have been developed in direct response to real-time needs of customers, both local and abroad, and entails:
TruckForce Mobile Vans, a premium truck tyre service provision, specialising in the complete lifecycle management of commercial truck tyres. Each location provides trained personnel and the equipment necessary to take care of any tyre-related situation.
ServiceLine24h, TrenTyre's emergency roadside assistance service, operated in a 24/7 call center, uses a unique mapping system and leverages the company's intimate knowledge and understanding of truck tyres, ensuring downtimes are kept to a minimum.
Fleet Online Solutions (FOS), an internet-based fleet management system with the latest development in tyre maintenance, enabling work to be carried out in locations across South Africa, and meeting customers' needs and expectations. Complete with an integrated management reporting suite and key performance indicator tracker, FleetOnlineSolutions is adaptable and can be tailored to the specific needs of our customers.
"In a service industry, such as ours, we need to be sure that our service keeps pace with not only the technological advances being made, but also that we deliver our service in a manner which demonstrates innovation. Market needs are constantly evolving, and in a market where 'customer remains king', TrenTyre has invested in its operations to build distinctive capabilities to attract and retain our client base. We believe that such investments are able to contribute to local economic growth and sustainability in an invaluable way," concluded Stephen Smith, TrenTyre Operations Director.