During their trip to South Africa, the Chinese economic and trade delegation made up of 60 entrepreneurs from more than 40 major companies attended a signing ceremony in the Cape Town International Convention Centre. 93 South African-Chinese cooperation agreements were signed.
The agreements between the South African suppliers and Chinese buyers are said to be worth over R27-billion and reflect the first of President Cyril Ramaphosa's seven priorities that he delivered in the State of the Nation Address last week, 'Economic transformation and job creation'.
Thanks to growth in South Africa-China bilateral trade, over 400 000 jobs were created in South Africa last year. Lin Songtian, the ambassador for China in South Africa touched on this when he spoke at the prestigious reception following the signing.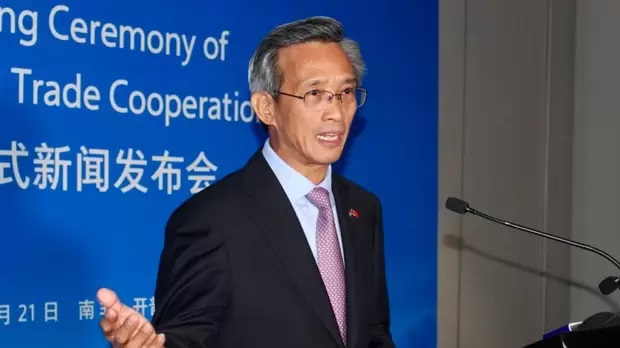 "China has remained South Africa's largest trading partner for 10 consecutive years and the main source of investment and tourists now," he said. "In 2018, China-South Africa bilateral trade grew by 11.18 percent to US$43,35-billion against the decline of global trade. China's imports from South Africa increased by 12,13 percent. Chinese enterprises have made more than US$25-billion of direct investment or financing in South Africa, creating more than 400 000 local jobs."
Ebrahim Patel, the South African Trade and Ministry Minister, said that the 93 agreements would "…create jobs for young people in South Africa, expand the industrial space and help ensure that the country has inclusive economic growth." He went on to say, "This agreement prioritised improving the structure of trade between the two countries by working towards a more balanced trade profile and encouraging trade in value-added manufacturing products." He finally added, "Today's event is an excellent illustration of us achieving this common goal that we have set ourselves."
The event was also attended by a number of other top South African government officials including, International Relations Minister Naledi Pandor, SACP deputy general secretary Solly Mapaila and ANC national executive committee member Tony Yengeni, who all showed their support of South Africa being open for business with China.