Working together to grow the West Coast economy.
Aims and objectives
Establish robust and reliable dialogue of large firms with relevant bodies in the public sector.
Prioritise and reduce stifling factors, case-by-case.
Focus on growing the West Coast District economy.
Structure
Up to 20 large/leading firms in the West Coast District (in terms of size and innovation)
Government: municipal, provincial, national
Relevant State-Owned Entities (SOEs)
Representatives of key sector clusters could be invited to join at a later stage.
Membership
Firms: ArcelorMittalSA, Club Mykonos, Duferco, Kaap-Agri, Kropz, Mittal, Mineral Sands Resources (MSR), Oceana, Pioneer, PPC, Sea Harvest, Swartland Boudienste, Tronox.
Government: Bergrivier Local Municipality, Cederberg LM, Matzikama LM, Saldanha Bay LM, Swartland LM, West Coast District Municipality.
Province: Department of Economic Development and Tourism, covering water, environment, energy, infrastructure and Spatial Development Frameworks.
National: National Department of Cooperative Governance and Traditional Affairs and Industrial Development Corporation: National Infrastructure Plan has various Strategic Integrated Projects. Number 5 centres on Saldanha-Northern Cape development corridor and includes a focus on:
Integrated rail and port expansion:
Back-of-port industrial capacity (including an IDZ).
Strengthening maritime support capacity for oil and gas along African West Coast.
Expansion of iron-ore mining production and beneficiation.
State Owned Enterprises:
IDZ, Eskom, Transnet Ports, Transnet Rail.
Roles and responsibilities
Work together as a team, across institutional boundaries.
Participate and contribute to productive meetings.
Ongoing, anytime solution development and online group collaboration.
Record progress and keep everyone informed.
Work as a cross-institutional team to raise and resolve issues.
Discuss and build solutions for a more vibrant West Coast economy.
Promote the West Coast and support others doing the same.

Related to West Coast Business Development Forum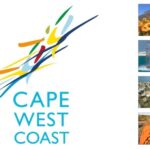 West Coast Tourism offers a series of tourism routes and guides to help you discover the unique Cape West Coast.