The Unemployment Insurance Fund (UIF) gives short-term relief to workers when they become unemployed or are unable to work because of maternity, adoption leave, or illness. It also provides relief to the dependants of a deceased contributor.
The unemployment insurance system in South Africa is governed by the following legislation:
Unemployment Insurance Act, 2001 (the UI Act)
Unemployment Insurance Contributions Act, 2002 (the UIC Act)
These Acts provide for the benefits, to which contributors are allowed, and the imposition and collection of the contributions to the UIF, respectively, and came into operation on 1 April 2002.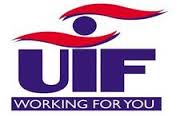 Related to Unemployment Insurance Fund (UIF)