Trade & Investment KwaZulu-Natal is a South African trade and inward investment promotion agency, established to promote the province of KwaZulu-Natal as an investment destination and to facilitate trade by assisting local companies to access international markets.
KwaZulu-Natal is South Africa's second largest economy, contributing on average, 15.9% (2016) to the country's GDP. The province of KwaZulu-Natal is the second most populous province following the Gauteng Province, representing an estimated 11,3 million people or 19,2% of the population in 2020.
Situated on the eastern seaboard of South Africa, KwaZulu-Natal has direct access to both the Indian and Pacific Ocean rims. The region's strategic geographical position on world trade routes provides effortless access to major global markets, such as South America, Europe and Far East.

Trade & Investment KwaZulu-Natal Chief Executive Officer, Neville Matjie, is supported by his management team and board of directors from key industries in KwaZulu-Natal. The institution also boasts highly skilled staff members from, especially, marketing, investment promotion, strategy and research, as well as project management backgrounds.
The agency is equipped with the professional expertise and experience as well as national and international networks geared to maintaining and growing KwaZulu-Natal's competitive advantage as a premier investment destination and leader in export trade.
KwaZulu-Natal is an enticing, sophisticated and spectacular destination. As one of South Africa's nine provinces, it is the country's second largest economy. The ambitious future growth of the province lies primarily in its positioning as the 'Gateway to Africa'. Nowhere else on the continent is the combination of sea, land and air logistics being more developed, and optimised, as it is in KwaZulu-Natal.

Related to Trade & Investment KwaZulu-Natal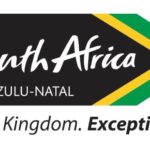 The Balele Game Park comprises 5 development nodes and seeks investment and partners for the reassessment of its products offering and the development and refurbishment of infrastructure.
Events calendar for Trade & Investment KwaZulu-Natal from July to December 2020.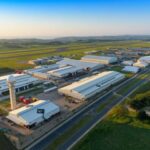 Dube TradePort's vision is to be the leading global manufacturing and air logistics platform in Southern Africa, seamlessly integrated with intermodal road, rail, and port infrastructure.