Petra Diamonds is a leading independent diamond mining group and an increasingly important supplier of rough diamonds to the international market.
Petra has interests in six producing operations: five mines in South Africa (Finsch, Cullinan, Koffiefontein and Kimberley Underground), extensive tailings operations in Kimberley and one mine in Tanzania (Williamson).
Petra's diamonds have a unique provenance in that they are sourced from some of the most culturally significant diamond mines in the world. The names Cullinan, Finsch, Kimberley, Koffiefontein and Williamson all have rich histories associated with them, as over time they have produced many of the world's most spectacular and celebrated diamonds.
The Company also maintains an exploration programme in Botswana and South Africa, but these projects are still early stage and no mining licences have been applied for as yet.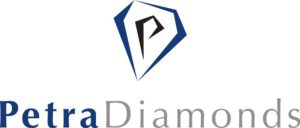 Related to Petra Diamonds