Namport, operating as the National Port Authority in Namibia since 1994, manages both the Port of Walvis Bay and the Port of Lüderitz in Namibia.
The Port of Walvis Bay is situated on the West Coast of Africa and provides an easier and much faster transit route between Southern Africa, Europe and the Americas.
The Port of Lüderitz, located on the southern coastline of Namibia caters for Southern Namibia as well as providing access to markets in the Northern Cape of South Africa.
Website: https://www.namport.com.na/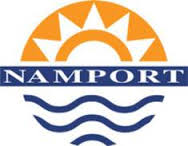 Related to Namibian Ports Authority (Namport)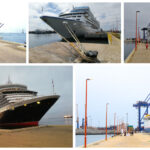 After assessing the situation locally and globally and in consultation with our stakeholders, the Namibian ports are once again ready and open to receive Passenger vessels subject to meeting the approved health protocols.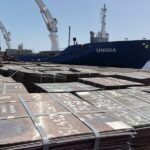 Namport recorded a significant milestone when the Unisea vessel docked at the Port of Walvis Bay earlier this week, loading over 8,500 metric tonnes of Copper Cathodes destined to the Port of Panama, United States of America.